Deakin joins European Union global study on mum and baby health
Media release
29 June 2020
Expectant and new mothers, along with their babies, are being supported by Deakin health experts who are joining a new European Union project to promote healthy eating and physical activity for women during and after pregnancy.
Dr Rachel Laws and Professor Karen Campbell, from Deakin's Institute for Physical Activity and Nutrition (IPAN), are leading the infant feeding component of the international 'Bump2Baby and Me' project. Associate Professor Vincent Versace, from Deakin Rural Health in the School of Medicine, is part of the international evaluation team.
Deakin's team is addressing obesity and unhealthy weight gain during pregnancy through an innovative app that links to a real health coach. It tailors weight management for each mum to give their baby the best start around feeding and active play. The study of the health-coaching app will run in maternity hospitals in Ireland, the UK, Spain and Australia.
"This is a world-first study to test the effectiveness of an app combined with health coaching to encourage healthy weight of mums and support the healthy growth of their baby in the first year of life," Dr Laws said.
"We're excited to be leading the development and evaluation of the 'baby focused' component of the app. This will provide parents with trustworthy information and support on infant feeding and active play to give their children a healthy start to life."
Dr Laws and Professor Campbell bring a wealth of experience to the project. The pair are driving IPAN's award-winning Infant Feeding Active Play and Nutrition initiative (INFANT), which is set to be made available in 2021 to local government areas in Victoria for use by maternal and child health nurses and health professionals.
Dr Laws said the Bump2Baby and Me project complements INFANT, which is based on more than 10 years of IPAN research and a research trial of 540 Victorian families across 11 local government areas.
Associate Professor Versace worked on the Deakin-led NHMRC-funded Mothers after Gestational Diabetes in Australia (MAGDA study), which included a lifestyle intervention component. The second stage of this work was recently funded through the NHMRC Partnership scheme, and further enhances Deakin's work in this area while contributing to Bump2Baby and Me.
The five-year Bump2Baby and Me project is funded by the EU's Horizon 2020 research and development stream. It aims to better support women during pregnancy and their baby's first year, via health coaching on healthy eating and physical activity.
Led by University College Dublin, the $8 million project brings together a team of world experts in maternal and child health alongside a cutting-edge mobile health technology company.
Bump2Baby and Me project coordinator Dr Sharleen O'Reilly, from University College Dublin, said there was increasing concern about the number of pregnancies affected by obesity and overweight issues.
"One in two pregnancies now have obesity or overweight issues, which are strongly linked to a risk of developing diabetes in the mother and children," Dr O'Reilly said.
"We are therefore delighted to be funded and excited to work on research that will make a positive contribution to society."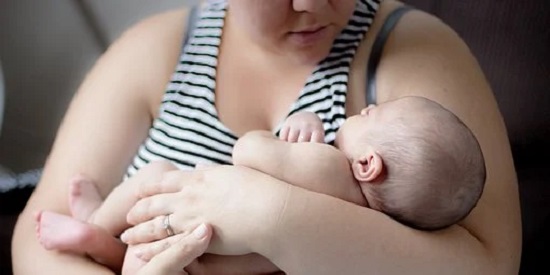 More like this
Media release