Deakin research finds security companies not always safest option in domestic violence
Media release
11 December 2019
A Deakin criminologist researching the way private security companies work with victims of domestic violence says better regulation is needed to reduce the risk of further harm to victims.
Dr Diarmaid Harkin from Deakin University's Alfred Deakin Institute spent four years investigating the delivery of security services to victims of domestic violence and said some security companies should not be permitted to work in this sphere.
"The worst cases involved security companies hiring perpetrators of domestic violence or behaving unethically by, for example, withholding footage of an assault because they wanted more money from the victim," Dr Harkin said.
"Some security workers don't hold the appropriate values or skills to work with victims of domestic violence and have asked inappropriate questions or made the victim feel 'judged'."
Dr Harkin said increased funding for prevention programs had provided a market opportunity for private security companies to secure contracts with domestic violence victim advocacy organisations and state governments.
"Australia is leading the world on programs which allow private security workers to enter the homes of victims and provide 'security audits' and 'security upgrades'," he said.
"Based on their assessment of risk, these workers then offer a range of services such as advice on cyber-safety, sweeping for bugs, installing CCTV, changing locks, securing doors, installing sensor lights, or making other changes to homes.
"They are often dealing with highly vulnerable people who don't always know if a product is needed or not."
For his research Dr Harkin consulted widely with private security companies, domestic and family violence advocacy organisations, peak body organisations, government, police and victims of domestic violence with direct experience of working with private security companies.
His findings are detailed in his recently published book, Private Security and Domestic Violence: The Risks and Benefits of Private Security Companies Working with Victims of Domestic Violence.
While Dr Harkin said some findings were disturbing, the domestic violence victims he interviewed all believed the security company engaged on their behalf significantly improved their sense of safety and security.
"At their best, security companies can deliver important support and peace of mind for victims of domestic violence," Dr Harkin said.
"When a domestic violence advocacy service finds a security company they can trust and rely on, they generally consider their work as helpful and necessary for improving the level of safety and security of their clients.
"The point is better regulation is needed to help domestic violence advocacy organisations make good consumer choices about which companies to engage, and which to avoid."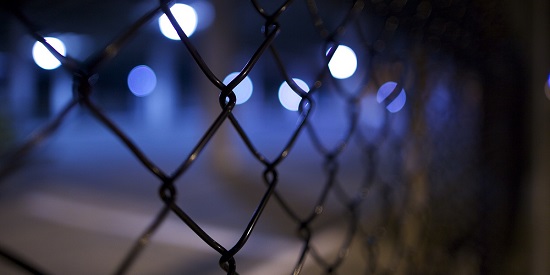 More like this
Media release
Alfred Deakin Institute for Citizenship and Globalisation (ADI)
---