Deakin researchers trial new app for carers of people living with cancer
Media release
17 June 2019
Deakin health researchers have listened to the needs of carers looking after people with cancer and created a first-of-its-kind smartphone app to support them during their journey.
PhD candidate Natalie Heynsbergh was part of a team from Deakin's School of Nursing and Midwifery to develop and test the "Carer Guide" app, which provides up-to-date information and guidance for carers.
Ms Heynsbergh said the research project explored how carers were often overlooked when it came to accessing support, despite their unique needs in managing their own health and wellbeing during the caring period and beyond.
"Many people with cancer rely on carers such as family members or friends for support during their illness and for help managing the side effects of treatment, but there aren't a lot of resources currently available for these carers," she said.
"In Australia, there are more than 2.86 million informal carers – people who aren't paid for the care they provide and who often perform caring duties with limited training or guidance.
"Our Carer Guide app provides a much-needed, reputable resource, and was developed in collaboration with carers to ensure it includes all the necessary information they might need – such as when to escalate problems to medical professionals, when to go to hospital, and how carers can address their own health."
The Carer Guide app was recently tested with a 30 day pilot trial among a group of carers of colorectal cancer patients recruited from the Victorian health service.
All sections of the app received positive responses from the participants, and the researchers are now looking to refine and perfect the resource before releasing it further.
"Smartphone apps have been shown to improve participation in self-management of chronic illness, improve communication with health professionals, and promote detection of changes in cancer-related pain in children, but to the best of our knowledge no smartphone app has ever been trialled among carers looking after another adult with cancer," Ms Heynsbergh said.
"Early trials have shown the Carer Guide app is a feasible and acceptable method for delivering information and support to carers of people with cancer. Based on the feedback we've received so far, we're now looking to undertake a randomised controlled trial and enhance future versions with more specific information to help make the app even more beneficial."
Ms Heynsbergh's research findings, "A Smartphone App to Support Carers of People Living With Cancer: A Feasibility and Usability Study", have been published in the JMIR Cancer journal, with Deakin co-authors Dr Leila Heckel, Professor Mari Botti and Professor Trish Livingston.
Ms Heynsbergh will be among almost 1200 students to graduate from Deakin this week, as the University hold its second round of 2019 graduations from Tuesday 18 to Wednesday 19 June at the Waterfront Geelong Campus.
More details are available at: https://www.deakin.edu.au/life-at-deakin/graduations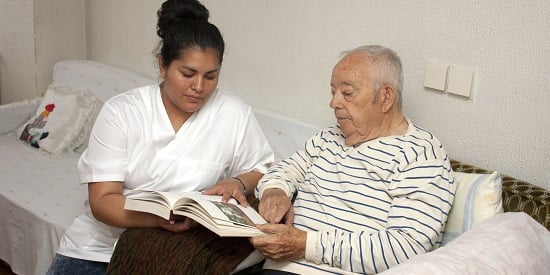 More like this
Media release
Faculty of Health, School of Nursing and Midwifery
---