Deakin scientist: NSW poll result could decide future of Kosciuszko
Media release
21 March 2019
A Deakin University scientist believes the integrity of NSW's national parks is on the line in this Saturday's NSW state election.
Professor Don Driscoll, Director of Deakin's Centre for Integrative Ecology within the School of Life and Environmental Sciences, said there are vast differences in the policies of the major political parties that will affect national park management.
"For Kosciuszko National Park, this election could deliver everything from restoration and recovery to ongoing environmental decay and species extinctions; a lot rests in the hands of NSW voters," Professor Driscoll said.
The Liberal/National Coalition has pledged to enact its Kosciuszko Wild Horse Heritage Bill, ensuring horses remain in Kosciuszko National Park in their thousands. Under the Act, feral horses take precedence over the conservation goals within the park's management plan.
In contrast, the Labor Party and the Shooters Fishers and Farmers Party would enact an earlier management plan to keep 600 feral horses in the national park.
"Peer-reviewed literature shows that even small numbers of horses lead to cumulative environmental degradation, putting multiple species at greater risk of extinction and threatening water quality by degrading streams and bogs. It is not clear whether any areas of the national park are robust enough to withstand horse impacts," Professor Driscoll said.
Despite this, the Liberal/National Coalition, the Animal Justice Party and the Labor Party all propose to keep feral horses in sacrificial areas of the park.
Professor Driscoll said the NSW Greens was the only party that appears to have fully appreciated the scientific advice, with a plan to remove 90 per cent of the population in three years, before moving to full eradication, using a full range of humane control methods. Both Labor and the Greens have committed to multi-million dollar restoration programs and both would repeal the Kosciuszko Wild Horse Heritage Bill.
"So the choice is quite stark," Professor Driscoll said.
"Under the policies of the National/Liberal coalition, thousands of horses will continue to degrade ecosystems, placing species like the broad-toothed rat and mountain pygmy possum at greater risk of declines. What's more, feral horses will suffer slow deaths during droughts, as we saw in Kosciuszko in 2018, or after fire, which we saw in Guy Fawkes National Park."
Feral horses will also face these extreme animal welfare compromises under the Animal Justice Party, he said.
"The Animal Justice Party's simplistic approach of not permitting culling in an attempt to be kind to animals, will ultimately lead to more grotesque animal suffering after fires and during droughts, when horses starve to death," Professor Driscoll said.
The Kosciuszko ecosystem can begin to be restored under Labor party plans, but Labor would continue the precedence set by the Coalition of planning to keep a feral animal in a protected area that is supposed to be for native Australian species.
Under the Green's plans, the national park's ecosystems will be restored, but they will also restore the integrity of the national parks system as a place where Australia's biodiversity is given priority for protection.
"With only 10 per cent of the area of NSW in the protected area system, it's important to draw the line and plan to remove all feral animals where that can be achieved," Professor Driscoll said.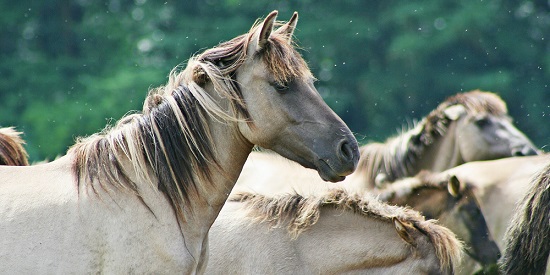 More like this
Media release
Faculty of Science Engineering and Built Environment, School of Life and Environmental Sciences
Centre for Integrative Ecology (CIE)
---
Related News
French president signs off on new cancer research collaboration with Deakin
Deakin University will collaborate with a group of French research institutions and the University of Tasmania on a new international cancer research laboratory, after a special agreement signed by French President Emmanuel Macron and Australian Prime Minister Malcolm Turnbull at Admiralty House today.