Deakin shows how to create community well-being through design
Media release
18 March 2019
Deakin academics will lead a masterclass on the relationship between well-being and design during one of several events being held in Geelong for Melbourne Design Week.
Called "Nature, Design and Us", the workshop on Saturday 23 March will explore our love of nature and the ways this can be built into the design process resulting in happier communities and improved health outcomes for individuals.
Director of Deakin University's Live Smart Lab within the School of Architecture and Built Environment Dr Phillip Roös said the practice of Biophilic Design is supported by architects, designers, artists and planners around the world.
"Biophilia means love of nature. By connecting us with nature, we believe Biophilic Design can reduce stress, improve well-being, help us think clearer and even assist with self-healing," Dr Roös said.
The patterns of Biophilic Design such as visual connection to nature, the presence of water, variability in airflow, dynamic light, geometric patterns inspired by nature, and creating places of refuge or mystery will be examined through talks, installations and other sessions throughout the day being hosted by The School of Lost Arts in Newtown.
The School of Lost Arts Director Dr Mary-Jane Walker believes Geelong can learn much from other Biophilic cities, such as Singapore, Wellington, Washington DC, Portland, Oregon, and most recently Fremantle.
"I think Geelong could be one of the great Biophilic cities. We are at a crucial stage in our development and have a unique opportunity to create a city that embraces both innovation and development but also design elements in tune with our natural affinity for nature," Dr Walker said.
"We already have the Green Spine and Green Rooftops projects. Committing to Biophilic Design would create a connection between all these great spaces and create a truly beautiful city."
Dr Roös said he believes Biophilic Design will become increasingly important as populations become more urbanised.
"We know a lot of urban environments alienate people. Biophilic Design creates a way of bringing the natural environment into our homes and the wider community, creating a deep feeling of well-being and sense of place," he said.
In addition to Dr Roös, speakers will include Landscape designer Stephen Read, prominent indigenous artist Lee Darroch, designer Nicola Cerini and Deakin University artists Dr Rea Dennis and Dr Cameron Bishop from the Faculty of Arts and Education.
The all-day program costs $10 including light lunch and refreshments and people can select the sessions they wish to attend.
Melbourne Design Week is Australia's leading annual international design event and this year includes Geelong-based events in its program for the first time. Other Geelong events held in collaboration with Deakin include: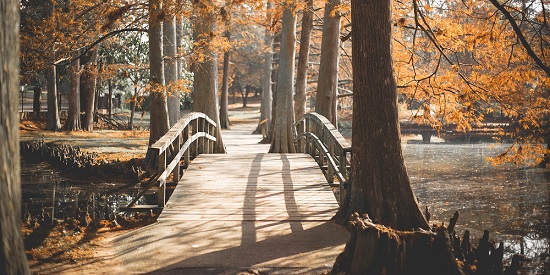 More like this
Media release
Faculty of Science Engineering and Built Environment, School of Architecture and Built Environment
---