Deakin study reveals inconsistent sentencing across Victorian courts
Media release
07 September 2018
Ballarat driving offenders are more likely to be jailed than those sentenced for the same type of crime in other parts of state, a Deakin University-led study has found.
In the first study to compare sentences handed down from one Victorian Magistrates court to another, researchers from Deakin's School of Humanities and Social Sciences and Swinburne University found a notable degree of inconsistency in the sentences given to driving offenders between Ballarat, Melbourne, Portland and Sale.
Deakin criminologist and lead researcher Dr Clare Farmer said after analysing nearly 12,000 sentencing outcomes for Victorians convicted of driving while disqualified, suspended or with a cancelled licence over a four-year period, the study found a concerning level of inconsistency between sentences given for the same offence across the four courts.
"The most striking results were the imprisonment rates for driving offenders, with Ballarat three times higher than Portland, double the rate in Melbourne, and more than 50 per cent higher than Sale," Dr Farmer said.
"An offender's likelihood of being imprisoned should not be affected by the Court in which they happen to be sentenced.
"Yet this study has found a notable degree of inconsistency regarding the decision to imprison driving offenders.
"On any assessment it is not acceptable that offenders in Ballarat are three times more likely to be imprisoned for the same offence as those sentenced in Portland.
"If consistency is the badge of fairness and fairness is a cornerstone of justice, Victoria's legal system may be falling short."
Dr Farmer said that while the study shed light on potential flaws in the justice system, the researchers could not know for certain why such inconsistencies have been identified, because Magistrates did not have to record their sentencing reasons.
"The most important decision to offenders is whether or not they will be jailed," she said.
"In light of its nature and significance, the level of variability in the rate of imprisonment is concerning."
"Across the range of sentencing options, fines were found to be the most common punishment overall, accounting for between 44 and 67 per cent of sentencing outcomes across the four court locations. The courts with higher rates of imprisonment (Ballarat and Sale) were both less likely to impose fines."
The current study is part of a broader project that compared the sentencing outcomes for three of the most common criminal charges: theft, unlawful assault and driving while disqualified/suspended/cancelled.
Dr Farmer said findings of the overall project added weight to concern that the sentencing decision-making process in Victoria lacks transparency and consistency.
"Sentencing inconsistences were found in all three studies," she said.
"Our findings support concerns that the instinctive synthesis model, which is used across Australian jurisdictions, may be too open-ended and can lead to an unacceptable degree of sentencing inconsistency.
"This is most powerfully illustrated by the fact that the imprisonment rate for three of the most common offences can be more than 50 per cent higher depending on where the case is heard."
The study 'Sentencing Inconsistencies: A Case Study' by Deakin School of Humanities and Social Sciences researcher Dr Clare Farmer, Deakin PhD candidate Ian Parsons and Swinburne University's Professor Mirko Bagaric, is published in the Australian Law Journal.
SUMMARY OF RESULTS FOR DRIVING OFFENCES STUDY:
Key Results:
Between 1 July 2011 and 30 June 2015, 9,934 driving offences were sentenced in the Melbourne Magistrates' Court, followed by 1,562 in Ballarat, 340 in Sale and 116 in Portland.
Ballarat imposed jail time in 20.6% of sentencing outcomes, followed by Sale at 12.9%, Melbourne 9.8% and Portland 6.9%.
Jail time sentenced (in months) was 0.47 – 28 in Ballarat; 0.1 – 54 in Melbourne; 0.47 – 6 in Portland; 0.47 – 18 in Sale.
Fines were the most common sanction with 67.2% of cases in Portland, 61% in Melbourne, 51 % in Ballarat and 44.1% in Sale.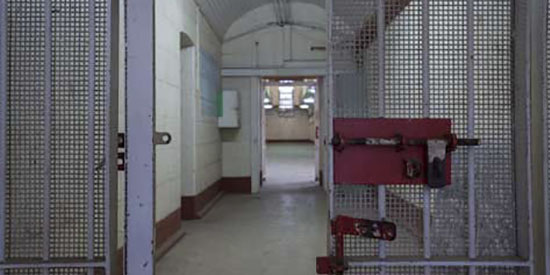 More like this
Media release
Faculty of Arts and Education, School of Humanities and Social Sciences
---