Deakin welcomes Federal support to regional journalism with scholarships
Media release
11 January 2019
The future of regional journalism has received a boost, with six new Deakin students to be supported through their degrees as part of a Federal Government investment in the rural and regional media sector.
Deakin is among 16 universities across Australia to receive a share of $2.29 million funding in the first round of the Regional Journalism Scholarships program, Minister for Communications and the Arts Senator the Hon Mitch Fifield has announced.
The $174,000 awarded to Deakin under the scheme will support five regional or remote students to study a Bachelor of Arts (Communications) at the University, as well as supporting one student to undertake a Bachelor of Communications (Honours).
The scholarships aim to increase enrolment and completion rates of regional and remote students undertaking journalism-related courses.
Deakin School of Communication and Creative Arts Senior Lecturer Dr Kristy Hess said the scholarship opportunities were a much-needed boost for regional and community journalism, at a time when the media landscape was undergoing major change.
"This is a wonderful opportunity for Deakin to continue to play its part in bolstering the rural and regional media sector," Dr Hess said.
"These scholarships will give rural and regional journalism students a chance to build a media career in the regions and provide communities with the quality information they need in the digital era.
"It will also help emerging journalists acquire the skills and knowledge needed to operate in the contemporary news media industry and be job-ready at the completion of their studies."
Dr Hess urged potential candidates who were looking to establish their journalism careers in regional Australia to apply.
"Deakin is playing a leading role in Australia when it comes to research into local and regional journalism, and we're very well-placed to take part in the Regional Journalism Scholarships program," she said.
"This funding complements the tremendous work we are already doing in this space. For example, our Country Press Australia Deakin University Community Journalism Program is the largest educational-industry partnership in the country to educate practising cadet journalists working at rural newspapers."
Dr Hess said local journalism remained an important source of information and connection for regional communities.
"Local and hyper-local news still has an important role to play in the digital age, and it's a vital facet of the future of mainstream journalism in this globalised world," she said.
The Regional Journalism Scholarships Program is running over two financial years from 2018–19 to 2019–20.
For more information visit communications.gov.au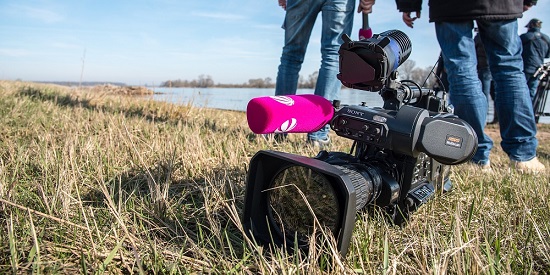 More like this
Media release
Faculty of Arts and Education, School of Communication and Creative Arts
---