Deakin welcomes international student visa announcements
Media release
21 July 2020
Statement from Vice-Chancellor Professor Iain Martin
Our international students are a valued part of our community and have made immeasurable contributions to Deakin. This is something we have never taken for granted, and we will continue to ensure they are welcomed, supported and nurtured to achieve their best.
International students, at Deakin and all Australian universities, will have an essential role in our recovery from COVID-19.
Deakin welcomes the Federal Government's announcement of new visa measures, which provide flexibility and support for our international students, now and on the road out of the pandemic.
Australia must remain competitive and attractive as an international student destination, and be ready to embrace the opportunities as we emerge from the COVID-19 crisis.
Importantly, these new measures ensure universities can enrol overseas students and commence their studies, even if those students need to remain in their home countries for the foreseeable future.
As soon as we are able, Deakin stands ready to welcome and support returning international students.
We will continue to do everything we can to ensure their safety and wellbeing. We look forward to welcoming new enrolments from students all around the world.
ENDS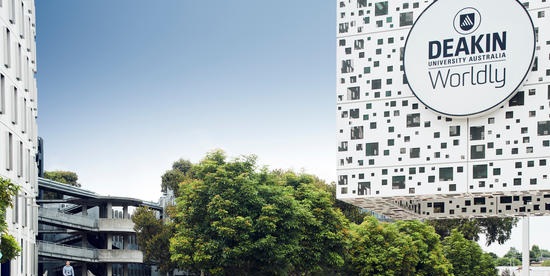 More like this
Media release