Deakin welcomes Victorian Government support for international students
Media release
29 April 2020
Statement from Deakin Vice-Chancellor Professor Iain Martin:
"Deakin welcomes the Victorian Government's support for international students. Education, research and innovation have been at the heart of much of the State of Victoria's success for many decades. A key part of these achievements has been the role played by our international students and graduates. They have contributed enormously to the social, cultural and economic wellbeing of communities across Victoria.
"Through this fund the Victorian Government has acknowledged these contributions and strengthened Victoria's status as 'The Education State'. This announcement builds on the $25 million in additional hardship assistance that Deakin is already providing for our international students.
"We are pleased that we can work in partnership with the State to help in ensuring that all students, no matter their country of origin, can feel safe, supported and included to complete their studies in Victoria and go on to provide meaningful contributions to society and the economy.
"This announcement sends an important signal to students themselves and will also be well-received back home by relieved parents and our international partners. After boosting our support for international students on 9 April, we have already received more than 12,500 applications for help, with around 8000 of those already processed.
"We want our international students to continue at Deakin, and as of this week, more than 95 per cent remain enrolled. I hope the extra support will keep it that way."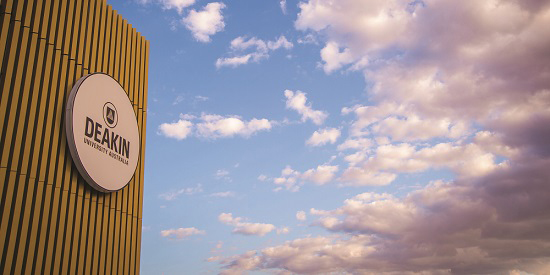 More like this
Media release