Deakin's careers service named favourite for third consecutive time
Media release
04 November 2019
DeakinTALENT has been recognised as the most popular careers service in Australia by the graduate recruitment industry for the third year running.
The accolade was announced by the Australian Association of Graduate Employers (AAGE) - the peak industry body representing organisations that recruit graduates - at its annual conference in Sydney last week.
Deakin Pro Vice-Chancellor for Graduate Employment Professor Dineli Mather said the award was a testament to the success of Deakin's graduate employment strategy, and an acknowledgement from employers of the impact of the careers and employment services offered by DeakinTALENT.
"The sector-leading graduate employment initiatives implemented by the DeakinTALENT team are a great example of Deakin's commitment to providing students and employers with outstanding services," Professor Mather said.
"Our programs and services are designed to empower students to secure their chosen employment path and build a successful career that aligns with their interests, values and skills, and to make it as easy as possible for employers to recruit Deakin graduates.
"Deakin's strategic goal in graduate employment is to prepare students for the jobs and careers of the future. This means not being defined or limited by what you study, understanding that being employed doesn't mean you have to be working for someone else, and accepting that you will have multiple jobs throughout your career journey. That's why our services are available to Deakin graduates for life."
The AAGE Award for Most Popular Careers Service was voted on by employers participating in the 2019 awards.
Professor Mather thanked members of the AAGE for choosing Deakin University for the third year in a row.
"We're very grateful that we have so many employer partners who engage with us. In a business where employers determine the success of our strategy, this is the best kind of endorsement we can have," she said.
"Ultimately we want to make it as easy as possible for employers to engage with us. We set out to delight our employers by giving them a seamless and engaging experience and making it as simple as possible for them to develop their brand, connect with our students directly and recruit graduates, and that is all cost-free."
Visit deakintalent.deakin.edu.au for more details.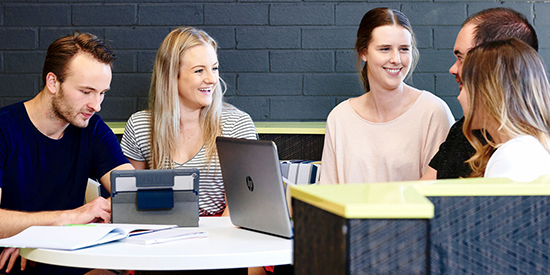 More like this
Media release