Deakin's Professor Jack Reynolds elected Humanities Fellow
Media release
27 November 2020
One of Australia's leading philosophers in European and continental philosophy, Professor Jack Reynolds has been elected a Fellow of the Australian Academy of the Humanities.
Head of Deakin University's School of Humanities and Social Sciences, Professor Reynolds said he was humbled to be recognised by eminent colleagues for making a sustained and internationally distinguished contribution to the field of philosophy.
"This is also great news for the philosophy discipline at Deakin where my colleagues have helped and sustained my research in many ways," Professor Reynolds said.
"Indeed, it is noteworthy that Deakin's Faculty of Arts and Education now has significant numbers of Fellows in the two main academies, including nine Fellows in the Academy of the Social Sciences in Australia and several in the Australian Academy of the Humanities."
Professor Reynolds is one of 22 of Australia's leading humanities scholars to be elected as Fellows of the Australian Academy of the Humanities in 2020. Established in 1969, the Academy brings together more than 600 of Australia's most distinguished researchers and professionals across the humanities to advance research and impact policy formulation.
Professor Reynolds' research has been supported by Australian Research Council grants (including chief investigator on two Discovery Projects). He is the editor of eight books and author of five, starting with Merleau-Ponty and Derrida: Intertwining Embodiment and Alterity (2004) and most recently Phenomenology, Naturalism, and Science: A Hybrid and Heretical Proposal (2018).
In the latter of these books, and in other work with Dr James Chase which was funded by the ARC and resulted in the book Analytic versus Continental: Arguments on the Methods and Value of Philosophy (2010), he examines and helps 'bridge' the so-called divide between analytic and continental philosophy.
His recent work has become more interdisciplinary in nature, while continuing to address philosophical and empirical issues concerning embodiment, temporality, and social cognition.
He is also part of a Deakin interdisciplinary team, which includes colleague Dr Lisa Curtis-Wendlandt that examines the phenomenological/experiential and neurological aspects of Tourette syndrome.
This project received pilot funding from Deakin's Science and Society Network and is one example of how philosophy can work in concert with cognitive neuroscience, psychology, and beyond, to develop non-reductive understandings of embodiment, agency, and volition.
More information on the newly elected Academy Fellows is available here.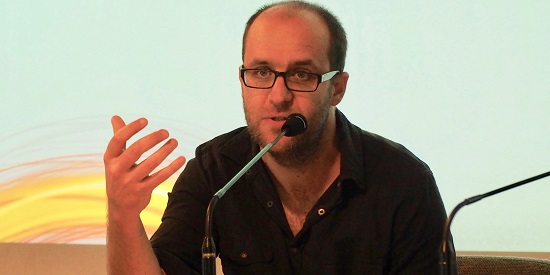 More like this
Media release
Faculty of Arts and Education, School of Humanities and Social Sciences
---