Do peace talks with Taliban herald a better future for Afghanistan?
Media release
25 September 2020
Peace talks between the Taliban and government of Afghanistan promise an end to a protracted and devastating conflict but many people remain fearful of what lies ahead, according to a Deakin University expert on Middle East politics.
Professor Shahram Akbarzadeh from the Alfred Deakin Institute for Citizenship and Globalisation said while the talks currently underway are momentous and the Taliban has tried to present a moderate face, many critics wonder what will happen after the US has left Afghanistan.
"Negotiations between Taliban leaders and the Afghan government could bring an end to nearly forty years of conflict in the region but have required heavy concessions from Afghanistan and the United States for the Taliban to agree to the talks," Professor Akbarzadeh said.
"These concessions include a staged withdrawal of 12,000 US troops by mid-2021 and the release of 5000 Taliban prisoners, including Hekmatullah, who killed three Australian soldiers while serving as a sergeant in the Afghan National Army in August 2012.
"Not everyone is happy about the prospects of the Taliban returning to Kabul. There are significant questions about civil liberties and freedoms, minority rights and women if the Taliban are incorporated into some form of a coalition government.
"There is a real risk that Afghanistan could slide back into conflict and internal strife as the US withdraws.
"The war in Afghanistan has been closely associated with external interference and it is important to examine what role foreign powers can play in bringing the conflict to an end.
"Neighbouring states could take advantage of the power vacuum following the US withdrawal. Iran, Russia and Pakistan are obvious contenders. But there is also a risk of Jihadi militancy, represented by the Islamic State-Khorasan."
Professor Akbarzadeh said these issues will be the focus of an international discussion when top-level Afghan politicians join a Middle East Studies Forum hosted by Deakin University on 30 September.
Former head of Afghanistan's National Directorate of Security, Rahmatullah Nabil, and advisor to Afghanistan's Minister for Peace Shoaib Rahim will attend the session via zoom.
Also joining remotely will be Joint Secretary in the Indian Prime Minister's Office, Shakti Sinha, and Ambassador Rakesh Sood, a former Indian Ambassador to Afghanistan, Nepal and France and Prime Minister's Special Envoy for Disarmament and Non-Proliferation.
"This session will have a particular focus on the proxy dynamics of the situation in Afghanistan; that is, the role of regional powers, as well as the United States," Professor Akbarzadeh said
The policy dialogue is part of a project on Proxy Wars in the Middle East and Central Asia, sponsored by Carnegie Corporation of New York and hosted by Deakin University in 2020. For further details on the zoom webinar click here.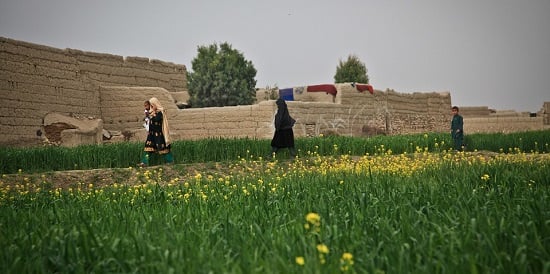 More like this
Media release
Faculty of Arts and Education
Alfred Deakin Institute for Citizenship and Globalisation (ADI)
---