Does banning people actually work? Deakin expert calls for more research
Media release
13 March 2019
A Deakin University criminologist says more needs to be done to understand the impact and effectiveness of banning, which has become a go-to tactic across a range of contexts.
Dr Clare Farmer, a researcher within Deakin's School of Humanities and Social Sciences, said banning was being increasingly used as a policy response to a range of issues, including to address troublesome behaviour in and around licensed venues, despite little scrutiny of its effects.
"Victoria was the first Australian jurisdiction to legislate the use of specific alcohol-related banning orders, in 2007, and other jurisdictions have followed suit over the past decade," Dr Farmer said.
"Patron banning as a response to alcohol-related disorderly behaviour is popular with police and government, and finds little opposition from the liquor industry or the media.
"Bans can cover one or more licensed premises or a much wider public area. But the merits of banning or excluding people as a way to manage and change behaviour are far from conclusive.
"Bans are presumed to deter recipients from acting inappropriately in the future, but there's little evidence to support this. A previous US study on exclusion orders found they increased the likelihood of infringement and punishment, but generated very little community benefit in terms of improved behaviours or reduced offending."
Dr Farmer said there was currently only limited awareness among the wider population regarding the various banning mechanisms in operation in Victoria, including bans issued by the courts, by licensees, and by police on patrol.
"Banning is both reactive and pre-emptive, as bans can be imposed in anticipation of future problematic behaviours," she said.
"For example, a Victorian police officer has the power to pre-emptively ban someone from expansive public areas, such as the Melbourne CBD, for up to 72 hours. If that person violates their ban, they could face a fine and the potential for jail time.
"This creates a situation where people could end up in jail just because they've been profiled as someone who may commit a crime. Licensees are also permitted to issue bans for up to six months, covering their venue and any public place within a 20 metre radius.
"These banning provisions give police and licensees the power to act as judge and jury in issuing a punishment which takes effect immediately and for which there are tangible breach consequences."
Dr Farmer and her colleagues are now launching a new project to explore the views and experiences of people who have been given a ban, and are calling for participants to take part in an anonymous survey and/or interview.
"A ban does remove the recipient from a specific place and can enable a swift and necessary response to a behavioural issue, but the deterrent effect of banning, its capacity to reduce offending, and if it actually makes the public safer, is less clear," Dr Farmer said.
"It's not known how recipients of patron bans actually respond to their punishment, the extent to which they comply, whether they subsequently re-offend, or whether receiving a ban has any real impact on their behaviour – or if recipients simply re-locate and continue the same behaviour elsewhere or at home."
"Are we placing too much reliance on a policy response which may not have the effect which has been presumed?"
If you or anyone you know has received any sort of licensed venue or public area ban – whether imposed by police, a licensed venue, or court – you can contact the Deakin project team directly at banning-research@deakin.edu.au
Participants must be over 18 and will be compensated for their time. Ethical approval for this project has been granted by the Deakin University Human Research Ethics Committee. Reference: 2018 - 287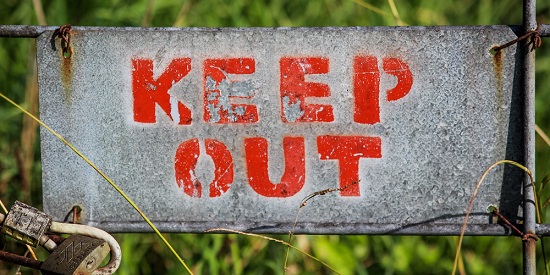 Key Fact
If you or anyone you know has received any sort of licensed venue or public area ban – whether imposed by police, a licensed venue, or court – you can contact the Deakin project team directly at banning-research@deakin.edu.au
More like this
Media release
Faculty of Arts and Education, School of Humanities and Social Sciences
---