Easy ways to stay green this Easter: Deakin waste management expert
Media release
18 April 2019
A Deakin waste management expert has put forward his top tips for living sustainably and eating responsibly during the upcoming Easter period.
Dr Trevor Thornton, from the School of Life and Environmental Sciences, said there were a number of steps people could take over the Easter holidays to ensure they limited their waste output and environmental impact.
"First off is Good Friday – a lot of people choose to eat fish and abstain from red meat during this day, so it's a good idea to choose fish that has been sustainably caught," Dr Thornton said.
"If you're not sure where your fish has come from, visit a website such as sustainableseafood.org.au for advice that can help you make an informed decision.
"We also tend to over-cater for family functions, so keep that in mind when you're doing the grocery shopping. If you do end up with too much food, one way of coping with this is to use meat and vegetable off-cuts and left-over fish to make a stock, which you can then freeze to use at a later date."
Dr Thornton said it was important to recycle as much as possible on Sunday after the Easter bunny had arrived, including chocolate egg wrappers and other materials.
"While Easter egg wrappers might look prettier than the normal aluminium foil we use for cooking, they're typically made of the same material and can be recycled – so once you've eaten all your Easter eggs, don't forget to scrunch up the foil and place it in your recycling bin," he said.
"People may also be using this time off work to clean up around the house and get into some gardening. If you're gardening, remember to put all garden material in your green waste bin – but make sure no plastic or other contaminants are in there."
Dr Thornton said there were a number of everyday actions people could take in order to limit their household waste and reach their sustainability goals.
"You don't have to wait for the next New Year in order to make a resolution – use this holiday period to have a think about what you're regularly throwing out, and set a goal to reduce one thing that ends up in your waste bin," he said.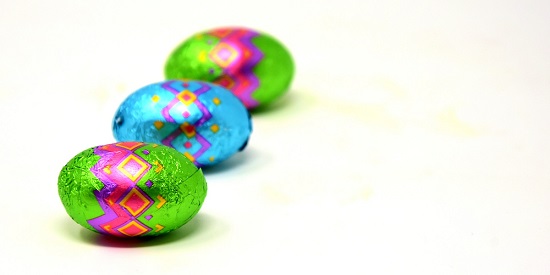 More like this
Media release
Faculty of Science Engineering and Built Environment, School of Life and Environmental Sciences
Enabling a sustainable world
---