Fans tougher on player cheats than club management cheats
Media release
06 February 2020
Sports fans are more forgiving when cheating scandals result from off-field management failures, according to a Deakin University expert. But it's a whole different ball game when players are complicit in systematic on-field cheating without remorse.
Dr Hunter Fujak, a lecturer in sport management in the Deakin Business School, said two unfolding cheating scandals in the US and the UK underscore why Essendon Football Club recovered relatively quickly from its 2014 drugs cheating scandal, and how it could have been much worse for the club.
Essendon's membership tally in fact increased in 2015 following the scandal. By 2019, the club surpassed 84,000 members to achieve its highest ever tally. Dr Fujak said that the positioning of the Essendon scandal as management driven, in which players were unwitting, aided the club's relatively quick recovery in the eyes of their fans.
By contrast, US baseball team the Houston Astros is currently facing a tougher recovery process, after players were caught using cameras to relay opponent signals to Astro batters in an effort to inform them on upcoming pitches.
"Despite the mass involvement of players in systematic cheating, Major League Baseball has not punished any players. Rather, punishments were handed down to General manager Jeff Luhnow and manager AJ Hinch and the Astros club docked draft picks and fined $5 million," Dr Fujak said.
"Unlike Essendon, the Astros cheating was undeniably player driven. This will make it much more difficult from a crisis management perspective for the Astros to retain fan support, and early evidence suggests this is already the case.
"About one-third of recently surveyed MLB fans said they expected to watch less Astro games, about 58 per cent believed the MBL should have punished the players and more than half said the Astros should be stripped of their world title.
Concurrent to the Astros saga in the US, another recent scandal in the UK will provide a notable point of comparison in following the recovery of disgraced champion teams. English rugby union club Saracens, premiership winner in four of the last five seasons, was found in November to have systematically cheated the salary cap the last three years.
Dr Fujak said that because there is no evidence or suggestion that players were complicit, the off-field management nature of the cheating leaves Saracens better positioned to recover from their scandal.
"The Astros cheating was much worse from a crisis management and fan engagement perspective, because the whole playing roster was complicit with cheating on-field, whereas the Rugby scandal can be "quarantined" to a management failure," he said.
"Identification with a sport franchise derives much more strongly from the players on the team, than the administrators who run them," he said.
And what about the 2018 Australian ball-tampering scandal - known as Sandpapergate - when Cameron Bancroft was caught trying to rough up one side of the ball with sandpaper to make it swing in flight? Were fans still forgiving of the group of players in the know?
"Although the Australian Cricket cheating scandal was also player driven, it was positioned as a one-time error of the leadership group rather than an endemic problem, and importantly the players involved showed deep and genuine remorse,"Dr Fujak said.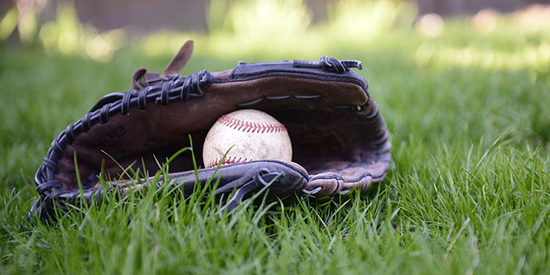 More like this
Media release
Deakin Business School, Deakin Law School, Faculty of Business and Law, School of Exercise and Nutrition Sciences, School of Health and Social Development
---
Related News
Fracking ban a social and environmental win, but gas prices may rise
The Victorian Government's decision to ban the exploration and development of all onshore unconventional gas in Victoria, including the controversial process of hydraulic fracturing ('fracking'), is a social and environmental win for the state but may see gas prices rise, says Deakin University's Professor Samantha Hepburn.