Geelong's changing landscape detailed in book by Deakin researchers
Media release
05 November 2019
The past, present and future of Geelong's regional landscape is explored in a new compilation of writings edited by Deakin University academics Professor David Jones and Dr Phillip Roӧs.
Geelong's Changing Landscape, Ecology, Development and Conservation is described as the most comprehensive investigation of the history of the development and planning of Geelong and the Bellarine Peninsula.
Professor Jones, an urban planning expert in Deakin's School of Architecture and Built Environment, said the book begins with insights from Wadawurrung Elders about the transformation of their Country, before exploring colonisation and post-World War II industrial development, through to the present challenges surrounding ongoing urbanisation.
"This book will become the benchmark resource about Wadawurrung culture for the region," Professor Jones said.
"It presents a vast collection of knowledge that is not in the public domain and has never been comprehensively packaged in this way, including descriptions of places, names, histories, and translating culture. It also presents for the first time a Wadawurrung seasonal calendar, which people will find a valuable source of information."
Along with Wadawurrung Elders, contributors to the book include Deakin researchers, as well as heritage, planning and environmental experts, who bring both international perspectives and intense local knowledge of the region.
Dr Roӧs,Director of Deakin's Live+Smart Research Laboratory, said it was revealing to look back at the vision of Geelong developed in the 1970s and see the extent it continues to guide current city planning, with projects like the Geelong Ring Road, the Waterfront and the development of Mercer Street.
"A detailed analysis of urban design plans formulated for Geelong's CBD has never been assembled and holistically reviewed before," Dr Roӧs said.
"It reminds us that a great deal of valuable work in design, planning and thinking has been attained but not respected and we are constantly reinventing the same things.
"We also learn about the animal and plant species that shaped the early landscape and have since disappeared, and we come to better understand the very special ecology of the Bellarine Peninsula.
"Hopefully these insights will help us to respect nature and plan for a more ecologically resilient future," Dr Roӧs said.
In the foreword, former Deakin Vice-Chancellor Emeritus Professor Jane den Hollander AO writes that being recognised as a UNESCO 'City of Design' had been an important milestone for Geelong.
"It affirms the region's rich legacy of innovation, from its Wadawurrung Aboriginal heritage to wool production and automotive manufacturing, to more recent innovations in advanced manufacturing and virtual reality," Professor den Hollander said.
Published by CSIRO Publishing,Geelong's Changing Landscape, Ecology, Development and Conservation, is now available at https://www.publish.csiro.au/book/6771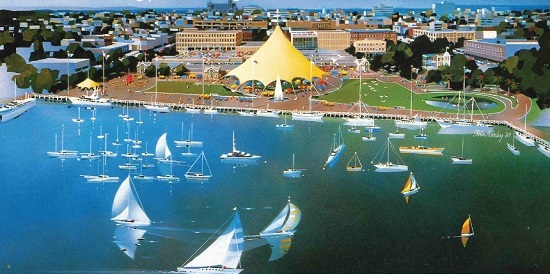 More like this
Media release
Faculty of Science Engineering and Built Environment, School of Architecture and Built Environment
---