High ATAR not the only path to success, says Deakin expert
Media release
11 December 2019
As Victorian school leavers prepare to receive their VCE results, a Deakin education expert is urging students not to be too disappointed if their ATAR isn't what they had hoped.
Dr Piper Rodd, from Deakin's School of Education, said there's no real disadvantage to students who end up at university via a different path than ATAR-based entry – it can even be advantageous in the long term.
"There's no rush - you don't have to go to university straight away," Dr Rodd said.
"Young people who take a break to work, travel and consider their options often enjoy studying higher education more when they do decide the time is right for them to return to study.
"The research suggests that generally ATAR score, a ranking system not based on any inherent concept of academic or intellectual ability, does not determine future achievement - either in university studies or in future professional pursuits."
Dr Rodd's advice to all school leavers is to focus on the bigger picture achievement of completing school.
"Results day is a day to celebrate, regardless of your final score," Dr Rodd said.
"All school leavers should be congratulated for finishing Year 12. It is the culmination of 13 years of schooling and many hours of study and commitment. It is a mistake to think that if you don't get the right ATAR you can't go to university, and if you don't get into university, that your life is over."
Research also shows that students who delay going to university often do very well – they are less likely to drop out, and more committed to their chosen course of study.
"ATAR scores are biased towards those fortunate enough to be born into wealthy households," Dr Rodd said.
"They're a flawed - and much critiqued - measure of secondary school achievement. They're also a very poor predictor of future capacity and capabilities. In actual fact, around 25 per cent of all first year students fail to complete a degree after their first year – and this is regardless of whether they achieved an outstanding ATAR score, or entered via an alternative pathway."
While it's inevitable that some students won't get the results to enter their desired course immediately, Dr Rodd reminded school leavers of other options.
"Many great academic successes are from students who looked at alternative pathways to achieve a higher education," she said.
"For example, at Deakin we offer associate degrees which allow students to learn the necessary skills research has shown are vital for success at university, while gaining credit towards a bachelor degree.
"Associate degrees can be a stand-alone qualification, a stepping stone into further study, or a guaranteed pathway into a Bachelor of Arts, Bachelor of Criminology or Bachelor of Education (Primary)."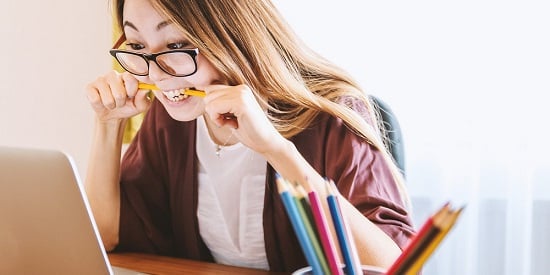 More like this
Media release
Faculty of Arts and Education, School of Education
---