Labor's shock loss was a long time coming: Deakin expert's new book
Media release
20 August 2019
Labor's unexpected defeat at the May Federal election was decades in the making, Deakin political expert Dr Geoffrey Robinson argues in a new book about left wing politics in Australia.
Dr Robinson, a senior lecturer in Australian studies within the School of Humanities and Social Sciences, said Labor had long abandoned its commitment to a fundamental critique of Australian society and this robbed voters of choice at the ballot box.
"Labor's grab bag of promises and retro rhetoric failed to offer a clear alternative at a time of stagnant living standards and popular disaffection with the status quo," Dr Robinson said.
"The party wasn't able to demonstrate its commitment to the concerns of a restive and increasingly angry Australian electorate. Promises of higher wages didn't convince voters who, for decades, had been told that wages were up to the market."
Dr Robinson's latest book, 'Being left-wing in Australia: identity, culture and politics after socialism' examines how activists, thinkers and politicians across the spectrum of the Australian left have grappled with the legacy of the collapse of the socialist vision in the 1980s.
It considers left wing warriors such as Robert Manne and former Prime Minister Julia Gillard as well as the hopes, dreams and anxieties of decades of political activists and key events such as the Northern Territory Intervention and domestic terrorism.
Dr Robinson said we need to look beyond elections to consider how left-wing values have shaped Australian society.
"Politicians often change our lives far less than activists, novelists and bureaucrats are able to do," Dr Robinson said.
"Labor's disappointments at the federal level shouldn't obscure the fact that there have been many decades of success for the left in Australia.
"We have seen the rise of the Greens, the development of a more cosmopolitan and diverse society, the recognition of sexual and cultural diversity and major expansions in indigenous land ownership.
"Conservatives have won Australian elections to a large extent because they accepted these changes.
"But the price of the left's success has been that it has become part of the establishment and abandoned aspirations for fundamental social change."
Dr Robinson's book will be launched on Tuesday 20 August at the New International Bookshop, 54 Victoria St, Carlton, at 7.00pm.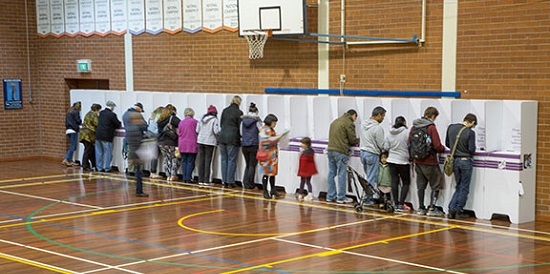 More like this
Media release
Faculty of Arts and Education, School of Humanities and Social Sciences
---