Meals vs snacks: Deakin PhD grad honoured for healthy eating study
Media release
14 February 2018
Women who "graze" throughout the day could be more likely to gain weight than those who stick to regular meal times, according to a Deakin researcher who will today be awarded the Alfred Deakin Medal for Doctoral Thesis.
PhD candidate Rebecca Leech will be among 3700 Deakin graduands to receive their degrees during graduation ceremonies at Deakin's Waterfront and Warrnambool campuses over the next two weeks.
Dr Leech completed her research "Understanding Adults' Eating Patterns" within Deakin's Institute for Physical Activity and Nutrition, under the supervision of National Health and Medical Research Council Career Development Fellow Professor Sarah McNaughton.
The study found misconceptions regarding the health benefits of snacking and "grazing", and evidence of how meal timing can play an important role in body weight and cardiovascular health.
"My research found evidence of a 'grazing' style eating pattern, characterised by higher snack frequency and energy intake from snacks and eating later in the day," Dr Leech said.
"This pattern was associated with higher intakes of unhealthy food in both men and women, and women who were overweight or obese were shown to be more likely to have a 'grazing' pattern."
Dr Leech, a Ballarat mother-of-three, said the research revealed how snacking throughout the day could lead to increased weight gain.
"The advice to have frequent small meals throughout the day to control hunger while increasing metabolism has been repeated so often that many have come to believe it, and with the abundance of often contradictory nutrition information out there it's no wonder that people are confused," she said.
"It's actually meal frequency – not snack frequency – that can be associated with better adherence to national recommendations for healthy eating in both men and women."
Dr Leech said the results of her research showed there should be more emphasis placed on the importance of regular meals to promote healthy eating, rather than snacking, and that improving the quality of snacks could be a vital intervention strategy for preventing weight gain.
Deakin University Vice-Chancellor Professor Jane den Hollander AO congratulated Dr Leech and the wider graduating cohort on their achievements.
"Dr Leech exemplifies characteristics evident in all Deakin graduates – a 'can do' approach to the task at hand, and a commitment to pursuing the Deakin values of excellence, equity, collegiality and the public good," Professor den Hollander said.
"Deakin is passionate about supporting the communities we serve and about promoting real-world outcomes that benefit society.
"The work of our talented researchers at the Institute for Physical Activity and Nutrition and Global Obesity Centre is the perfect example of this.
"I congratulate all of our graduands being awarded their degrees in ceremonies over the coming weeks, it has been our privilege to be part of their education."
Health research and obesity prevention will also be at the forefront of this week's Thursday graduation ceremony, which features an Occasional Address from Obesity Policy Coalition Executive Manager Jane Martin.
As head of a partnership between Cancer Council Victoria, Diabetes Victoria and Deakin University's Global Obesity Centre research group, Ms Martin has spent much of her career developing and advocating for effective policy approaches to tobacco control, alcohol harm minimisation and obesity prevention.
Ms Martin will receive the honorary degree of Deakin Honorary Doctorate as recognition of her significant and sustained contribution to public health and her evidence-based advocacy for policies to prevent obesity in Australia, particularly in children.
The first round of Deakin University graduations for 2018 will be held from Tuesday 13 February to Wednesday 21 February at Deakin's Waterfront campus, followed by an event at Deakin Warrnambool on Thursday 1 March.
A live stream of the ceremonies is available via the Deakin website.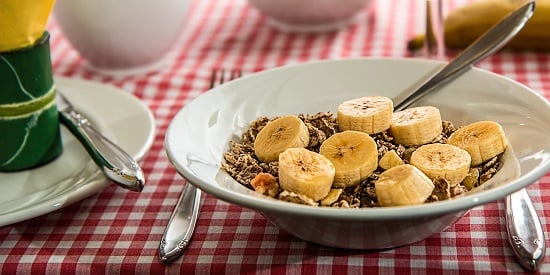 More like this
Media release
Institute for Physical Activity and Nutrition (IPAN)
---