Minimum price policy halves wine consumption in Northern Territory
Media release
10 February 2021
The introduction of a minimum price for alcohol in the Northern Territory has led to a sharp drop in the consumption of cheap drinks, almost halving the sale of cask wine in Darwin and neighbouring Palmerston in 12 months.
Results from Deakin University led research show per capita consumption of cask wine fell by 48.8 per cent in Darwin/Palmerston and 50.57 per cent across the Northern Territory after the introduction of the minimum unit price policy by the Northern Territory Government in 2018.
The policy means that liquor cannot be sold below $1.30 per 10g of pure alcohol and has resulted in cask wine selling in Darwin for around $30 per cask, compared to $10 a cask if bought in another state.
Nicholas Taylor, a PhD candidate from Deakin's School of Psychology, said the findings showed the minimum price policy achieved exactly what it set out to do: reduce the consumption of cheap wine.
"This research demonstrates that a minimum unit price on alcohol is an effective way of targeting problematic beverage types, with almost no implementation costs," Mr Taylor said.
"By introducing a minimum price on alcohol, the retail price is more indicative of the liquor's alcohol level."
The research team, including Professor Peter Miller from Deakin University and Professor Tanya Chikritzhs from Curtin University, looked at the quantity of alcohol sold by NT licensed wholesalers to retailers, using data from the Australian Bureau of Statistics to estimate population level consumption.
The results of the research will be published in the Australian and New Zealand Journal of Public Health
International studies have shown minimum unit pricing of alcohol can effectively reduce consumption among heavy drinkers, while not influencing consumption among moderate consumers.
Professor Miller said alcohol use and associated harms are higher in NT than elsewhere in Australia and the social cost of alcohol harm is estimated to be $1.4 billion annually.
"Alcohol attributable deaths in NT are between two and ten times higher than the national average," Professor Miller said.
"This very substantial success in terms of targeting a high harm alcohol product holds important lessons for other governments around the country, and especially at the federal level.
"The Northern Territory government should be commended for tackling alcohol related harm head on. The government is also providing a role model to the federal and other state governments about the introduction of effective evidence-based measures, rather than the ineffective delay tactics recommended by industry, who use political donations to ensure the deadly status quo."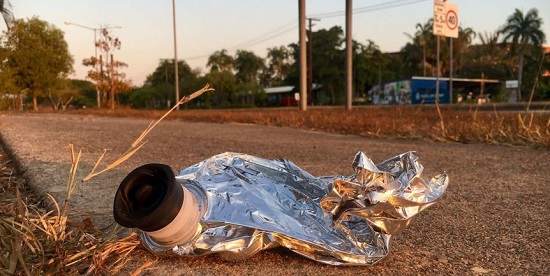 More like this
Media release
Faculty of Health, School of Psychology
---