Parents, not their kids, need to prepare for the new school year
Media release
22 January 2020
With the new school year just around the corner, a Deakin expert has shared her top tips for a stress-free start and it is parents, not students, who should heed her advice.
Dr Elizabeth Rouse, a senior lecturer in Early Childhood Education at Deakin University's School of Education, said parents should understand they are responsible for a smooth start to their child's school year by managing the family's lifestyle and daily routines.
"Parents need to ensure their children, particularly children starting their first year of school, are getting a good night's sleep, eating good food and have lots of time to relax and talk about their day and how they are feeling," Dr Rouse said.
"This is particularly the case for younger children who can tire very easily and need to get into good sleeping and eating routines before they start school.
"Parents also need to create space for conversation and be careful not to overwhelm their children by voicing their own feelings and expectations."
Here are Dr Rouse's tips for a successful start to the year:
Lots of sleep
Kids need around 12 hours of sleep each day and getting that amount of sleep requires a regular bedtime, which needs to become routine before the start of the school year so that they are properly rested from day one.
Lots of good food
Children come home from school starving. School is a busy active place and often they are too busy playing to eat properly.
Dr Rouse said many families eat their evening meal later but children are really hungry at 5pm so she suggests providing lots of healthy snacks around 5pm and not worry too much if they don't have much appetite when the family sits down together for a meal later on.
Dr Rouse also suggests getting children used to eating out of their lunch box and even taking a picnic to the school grounds so that children become familiar with the school grounds.
Make time for conversation
Parents need to provide the opportunity for conversation, both one-on-one and as a family. Children may feel a mix of excitement and anxiety about starting school so parents need to allow children time to talk about their feelings.
Family meal times and time in the car after school provide ideal opportunities for informal chats, and the bedtime story reading routine can also be a great time to let the conversation flow.
Dr Rouse said it was important that parents don't over-hype the situation and put children under too much pressure to be the 'big kid'.
"Ask easy open-ended questions. Often children don't know what they've learnt but they can tell you what they enjoyed or what they didn't enjoy," Dr Rouse said.
And her final tip? Make the most of the rest of the school holidays.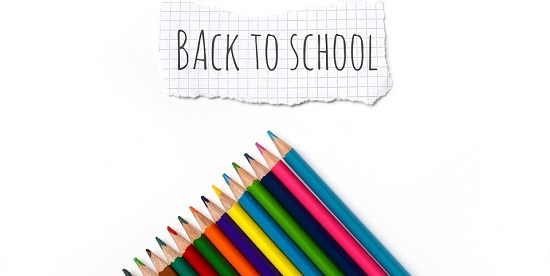 More like this
Media release
Faculty of Arts and Education, School of Education
---