Profit-sharing could help boost productivity, wage growth: Deakin study
Media release
25 September 2019
Profit-sharing could be a way to boost Australia's economy and jumpstart stagnant wage growth, according to the lead author of a new Deakin University study looking at the effect of profit-sharing on employee productivity.
Different to a regular bonus scheme, a profit-sharing scheme directly links employee compensation to firm profits.
Alfred Deakin Professor Chris Doucouliagos, Chair in Economics at Deakin Business School, said his research suggested that on average, employees at companies with profit-sharing worked harder and smarter, took greater care, and felt more connected.
"We can see at the moment that the government is struggling to improve productivity and wage growth in Australia, and that's something that many countries are grappling with around the world," Professor Doucouliagos said.
"What this study shows is that a profit-sharing model could help tick both those boxes. Sharing profits with workers is good for business, and it's good for workers. Employees work harder when they have a financial stake in the company they work for."
The meta-analysis - recently published in the British Journal of Industrial Relations - crunched the numbers on 56 international studies, which looked at 355 estimates of the effect of profit-sharing on productivity.
"On average profit-sharing is positively related to productivity, and this relationship is actually stronger where there is higher unionisation," Professor Doucouliagos said.
"That's a particularly interesting finding, and it's essential to have a study like this where we zoom out and look at all the evidence in combination. Because when we look at individual studies, the evidence is mixed.
"So this data really highlights some of the things unions do that help businesses become more productive and profitable. It doesn't necessarily mean you need a union presence to make profit-sharing work, but it is very helpful to bring in structured communication between employers and employees.
"Unions can offer a voice for workers to help align the interests of workers and employers. Employee participation in decisions, alongside profit-sharing, can help enhance a sense of ownership."
Professor Doucouliagos said profit-sharing was not common in Australian businesses, with less than 4 per cent of workers covered by such a model.
"But it has been taken up more heavily in comparable countries like the United States, where these kinds of schemes cover about a third of workers including at large companies like Procter & Gamble, Ford, and Delta Airlines; and they are growing in popularity in Europe," he said.
"I'm speculating that the reason for their growth in popularity is that they do reward both workers and business. For example, profit-sharing has increased productivity in the US by about 9 percent on average.
"With wage stagnation across many nations, Australia included, sharing profits provides an opportunity to give workers higher pay, as well as an increase in productivity."
Professor Doucouliagos said profit-sharing could work to increase productivity by aligning employer and employee incentives, increasing motivation and loyalty, and fostering greater teamwork.
"An employee might be more willing to stay a few minutes after quitting time in order to receive an important email from a customer. Or an employee might offer assistance to a co-worker who is having difficulty with his or her work," he said.
"But free-riding is also a possibility, especially in larger groups, so this needs to be counteracted with good workplace policies and culture.
"Simply installing a profit sharing plan doesn't lead to automatic improvement, so contextual factors are also very important."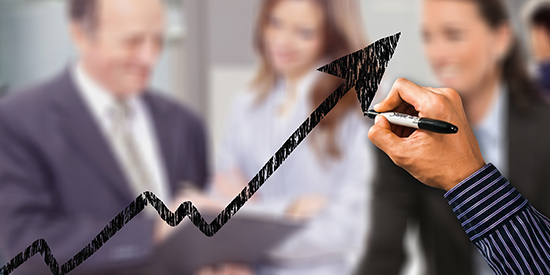 More like this
Media release
Faculty of Business and Law, Deakin Business School
---