Sex before 16 increases chance of risk taking later in life: Deakin study
Media release
09 January 2019
A first-of-its-kind Australian study has found that teenagers who have sex before age 16 are more likely to exhibit risky sexual behaviours, and engage in substance abuse or antisocial behaviour when they reach age 21.
The Deakin University study, recently published in the Journal of Adolescent Health, tracked more than 2000 Victorian young people over five years asking them about their sexual activity, health and social adjustment.
Lead author Dr Laura Prendergast, who undertook the research while completing a Doctorate in Health Psychology at Deakin, said hers was the first study to investigate the outcomes of early sexual initiation in Australia.
"Historically there has been considerable political and moral pressure to establish early and non-marital sex as psychologically harmful, despite insufficient evidence for this claim. So what this study aimed to examine was whether early sex was really so bad," Dr Prendergast said.
"What we found was that those reporting sex at age 15 or younger, what we call early sex, went on to have higher rates of young adult sexual risk taking, such as a higher number of sexual partners, and sex without using a condom.
"Early sex also predicted higher rates of young adult alcohol, tobacco, and/or illicit substance use, as well as higher rates of antisocial behaviour, which included things like being suspended from school, stealing or violence."
But Dr Prendergast said it was important to note that results for markers of wellbeing were mixed.
"Our data showed that rates of adult psychological distress were not affected by early sex, and those who reported sex before age 16 went on to report higher satisfaction with their sexual relationships once they reached young adulthood," she said.
"We believe this was due to those that reported early sex being more commonly in adult sexual relationships by age 21."
Research supervisor Professor John Toumbourou, from Deakin's School of Psychology, said the study adjusted for demographic factors and early risk behaviours, ruling out the possibility that early sex was a marker of adolescents already having problems.
"While it's impossible to completely prove a causal link, this study provides the strongest evidence so far of a consistent connection between early sex and some adverse adult outcomes," Professor Toumbourou said.
"It is likely that having sex at an early age strengthens social bonds with poorly adjusted peers, and in this way increases negative peer influences.
"Surprisingly our findings were similar for girls and boys, despite differences in social expectations of female and male sexual behaviour."
Professor Toumbourou said he hoped the evidence built in this study would see early sex used as a marker for those working with young people to identify teens who might be taking a riskier path and may need more support.
"On balance the best public health advice for young people is to delay having sexual intercourse until after they turn 16, and our research strengthens the case that reducing early sex should be a public health target," he said.
"But our support for firmer public health guidelines does not mean that ineffective abstinence only policies should be supported."
This research was completed as part of the ongoing International Youth Development Study, a longitudinal project comparing young people in Washington, USA, and Victoria, Australia. Collaborators include Dr Richard Catalano from the University of Washington and Dr Barbara McMorris from the University of Minnesota.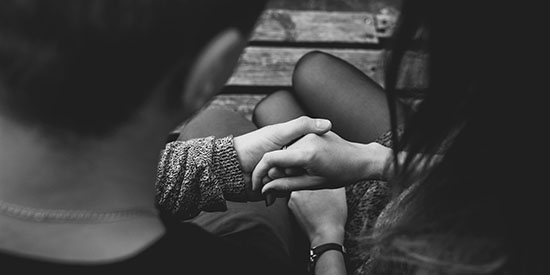 More like this
Media release
Faculty of Health, School of Psychology
Centre for Social and Early Emotional Development (SEED)
---
Related News
Boost for Deakin research empowering women and girls
Deakin's innovative inclusion program ALLPlay has received a boost thanks to MECCA Brands' MECCA M-Power initiative, which aims to empower women and girls around the world by championing education, independence and entrepreneurship.