Student-driven course popularity 2010 to 2020: The times they are a-changing
Media release
28 January 2020
As prospective students excitedly weigh up their first round offers from January, December and November, Deakin can reveal how its most popular courses reflect the changing face of student and workforce needs over the past decade.
New figures from Deakin show how the face of tertiary education has evolved from 2010 and 2015 to 2020, with the increasing popularity of Health and Science degrees, and the rise of Nursing degrees.
Deakin Deputy Vice-Chancellor (Education) Professor Liz Johnson said the changes reflected an overall transition within Australian working society, as the pressures of an ageing population make Nursing and other Health-related degrees an attractive career path for school leavers.
"Over the past decade we've seen the rising popularity of Nursing, Biomedical Science, and Exercise and Sports Science at Deakin, as the University's reputation in those fields has continued to grow both locally and internationally," Professor Johnson said.
"We've also seen courses such as Optometry and Medical Imaging becoming increasing popular at our Waurn Ponds campus, as we've continued to expand our world-class facilities in those areas and develop partnerships with local healthcare institutions.
"At Deakin, we're committed to offering our students a highly supportive and personalised student experience so they can fulfil their personal and professional ambitions, and that includes empowering our learners for the jobs and skills of the future.
"As well as technical expertise, our courses recognise the importance of skills that can be applied across multiple careers, such as digital literacy, teamwork, and communication.
"With more than 63,000 students across our Burwood, Geelong, Warrnambool and Cloud campuses, Deakin will continue to offer courses that are not just popular but ensure our students are ready for whatever the world may bring in the 2020s and beyond."
Deakin's most popular courses 2010-2020
Popularity

2010

2015

2020






1

Arts

Nursing

Nursing




2

Commerce

Commerce

Biomedical Science




3

Teaching-Primary

Teaching-Primary

Exercise and Sports Science




4

Nursing

Arts

Arts




5

Health Sciences

Health Sciences

Science




6

Psychology

Exercise and Sports Science

Business




7

Early Childhood Education

Biomedical Science

Criminology/Psychological Science




8

Media and Communications

Arts/Commerce

Commerce




9

Law

Science

Health Sciences




10

Arts/Commerce

Law

Psychological Science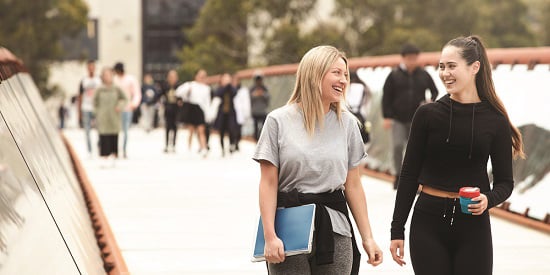 More like this
Media release