Vale Honorary Professor John Andrew Henry
Media release
02 March 2021
Deakin University is deeply saddened to learn of the passing of foundational NIKERI Institute leader, Honorary Professor John Andrew Henry.
Honorary Professor John Henry was influential in establishing the pathway for Indigenous students to study at University and was an important part of the history of Aboriginal and Torres Strait Islander education at Deakin University, and across Australia.
Professor Henry was a foundational member of Deakin University having joined the Geelong Teacher's College in 1973 in the Science Education department. During his time at Deakin he played a formidable role in the establishment of the Institute of Koorie Education (IKE), in its earliest iteration as the Koorie Teacher Education Program (KTEP) in the mid-1980s.
Professor Henry critically engaged with the field of applied learning to make robust argument that Indigenous learners are best positioned to learn from within culturally contextual spaces. This acknowledgement underpinned the formation of Deakin's Community Based Delivery (CBD) model, which still operates today.
From 1995 to 1996 Professor Henry was the Assistant Director (Academic Development) at Batchelor College in the NT, where he was involved in the development of a range of tertiary courses through to accreditation (in health, teacher education and community development) together with a number of research and consultancy projects in both the VET and Higher Education sectors.
From 1997 to 2004 Professor Henry was Co-Director of the Deakin University and Gordon Institute Research Institute for Professional and Vocational Education and Training. In 1997 John lead the development of the Master of Professional Education and Training (MPET).
From 2002 Professor Henry had become involved with the education of young people in the post compulsory years of school education. This work has been very much community-based, particularly in the Victorian regional city of Geelong. One enduring outcome of this work was the establishment of the Graduate Diploma of Education (Applied Learning).

Following his retirement in 2007, Professor Henry was awarded an Honorary Doctorate for distinguished service to Indigenous Education. The award of a Doctor of Letters recognised his unique contribution to applied learning, vocational education, and his distinguished contribution to Indigenous Education in Australia.
Professor Henry's academic career at Deakin spanned 30 years, and until recently he continued to work in our community in his capacity as Honorary Professor. He was a distinguished Knowledge Holder who had influence upon a great many people, including 2021 Senior Australian of the Year recipient Dr Miriam-Rose Ungunmerr Baumann AM, and Yothu Yindi member Dr Mandawuy Yunupingu (deceased).

Deakin University acknowledges the life and work of Honorary Professor John Henry, and the positive and enduring impact he had on Australian Education and the many people he worked with as a transformative educational leader.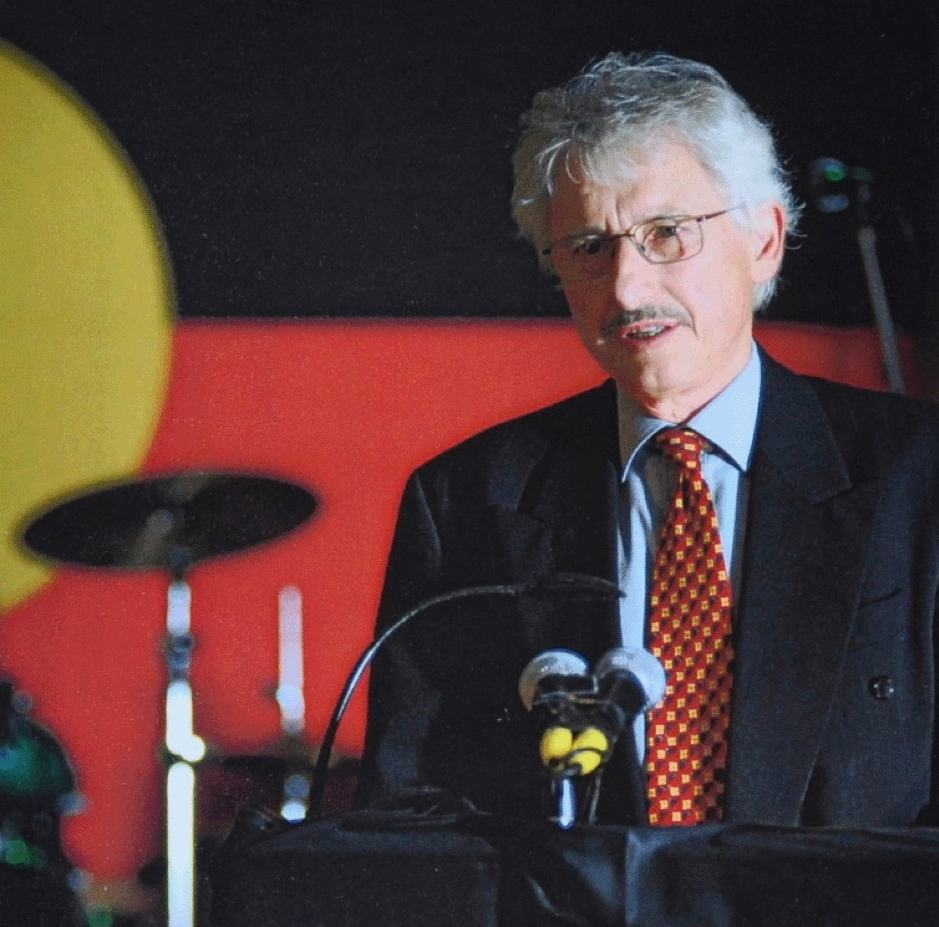 More like this
Media release
Institute of Koorie Education
---