Vale Mr Clive 'Roger' Hele Brookes
Media release
03 August 2020
It is with sadness that the Deakin community has learned of the death of Mr Roger Brookes.
Mr Brookes was a long-time friend and supporter of the University, the Australian education and arts sectors, and many vital community services.

By profession, Roger was an accountant who was involved with the development of Australia's natural gas and aluminium industries. Throughout his life, he made significant contributions to Australian society in business and philanthropy.

Mr Brookes had a very strong commitment to community engagement and service, and came from a long line of Australian philanthropists. His father was Sir Wilfred Brookes, the grandson of Alfred Deakin, the second Prime Minister of Australia after whom Deakin University is named.

Roger's involvement with philanthropy began in the 1950s, and he gave to, and worked alongside, a broad range of organisations, including the State Library of Victoria, the National Gallery of Victoria, Alzheimer's Australia, Asthma Foundation, Victorian Deaf Association, Trinity College Foundation and Deakin University. In March 2007 he established a Private Ancillary Fund (PAF), the Sir Wilfred Brookes Charitable Trust, in honour of his late father.

"Roger was fully engaged in the community and was a champion of causes that made a difference to people's lives," said Vice-Chancellor Professor Iain Martin.

"He placed a high value on preserving and adding to Australia's rich cultural heritage, and recognised that empathy and understanding are built on the sharing of stories and knowledge. Roger was a wonderful friend of Deakin and so many other community organisations – he will be missed."

The annual Brookes Oration was established by the Deakin Business School in 2006 as a public event to encourage thoughtful debate about the contribution of corporate Australia in the global community. It honours the significant contribution of Sir Wilfred Brookes, and reflects Roger's passion for the ongoing betterment of society and its institutions.

Earlier this year, Roger established the Brookes Cultural Heritage Scholarship in the Faculty of Arts and Education at Deakin to support research into cultural heritage and museum studies.

The Deakin community extends its sincere condolences and best wishes to Roger's family and friends.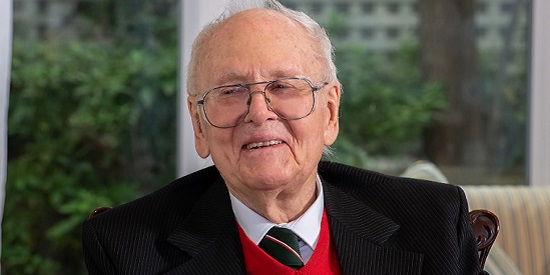 More like this
Media release
Faculty of Arts and Education
---