Warrnambool graduates set to be inspired by local education visionary
Media release
26 February 2020
Deakin Warrnambool graduates head to the Lighthouse Theatre on Thursday, with Vice-Chancellor Professor Iain Martin set to preside over his first Warrnambool graduation ceremony.
"I am delighted to be part of this important milestone in our students' lives, and look forward to seeing what our graduates will achieve armed with a Deakin education," Professor Martin said.
"A Deakin graduate is someone who is equipped with the skills to build a successful career in the modern workforce, and is ready to serve local and global communities. I'm sure that many of our graduates will go on to great things – whether in South West Victoria or further afield."
This year's Occasional Address will be given by Duncan Stalker, who will be conferred with an Honorary Doctorate for his distinguished service to the Victorian and national secondary education sector, and for significant contribution and service to an extensive range of non-profit community organisations in the City of Warrnambool.
"Each of the graduating students dreamt big when they commenced their course," Mr Stalker said.
"They committed to their studies and have succeeded. In the inspiring words of NASA, I encourage the graduates to dream big, commit to their dreams and be determined to make a difference – wherever their journeys take them."
Addressing students is familiar territory for Mr Stalker, who for 23 years was principal of Brauer College - from 1978 to 2001. He led major changes to the curriculum and scope of the school during that period, including introducing Year 12 studies in a time when technical schools only supported students up to year 11.
Warrnambool Campus Director Alistair McCosh said there was a synergy between Mr Stalker's dedication to improving the educational aspirations of Warrnambool students, and Deakin's own commitment to the region.
"Mr Stalker has dedicated his life's work to improving the quality of secondary education in the state of Victoria and nationally as head of the Australian Secondary Principals' Association," Mr McCosh said.
"This honorary award recognises his major contribution to improving the educational opportunities and goals of our young people, a vision and determination which is clearly aligned with Deakin's agenda.
"Having someone of this commitment holding a Deakin honorary doctorate highlights the importance Deakin places on recognising the role that our leading educators and community members play in making our region such a wonderful place to live and learn.
"We are delighted to have Mr Stalker deliver the Occasional Address, inspiring a whole new generation of leaders and thinkers as they continue their journey of lifelong learning and serving the communities they work and live in."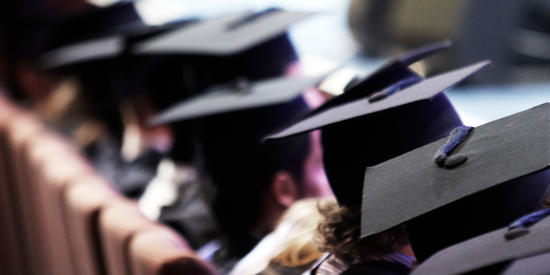 More like this
Media release
Education and Teaching
---
Related News
Call to action for girls in STEM: Deakin report
The number of girls taking part in science, technology, engineering and mathematics (STEM) subjects has been declining at an alarming rate and has caused Australia to fall behind compared with other developed countries, a new study has found.