New program lets students experience what STEMM has to offer
Deakin news
22 August 2017
A group of female Year 10 students spent a challenging and engaging five days at Deakin University's Geelong campuses in June in a new STEMM work experience program.
Twenty-one students from schools in Melbourne, Ballarat, Werribee, Geelong and the Surf Coast took part in the program which highlighted the exciting study and career options available within the STEMM disciplines: science, technology, engineering, mathematics and medicine.
The program was an initiative of the Access, Equity and Equal Opportunity Committee in Deakin's Faculty of Science, Engineering and Built Environment (SEBE), as part of their aim to promote STEMM studies to female students in new and innovative ways.
The students spent time in each of SEBE's four schools – Architecture and Built Environment, Engineering, Information Technology, Life and Environmental Sciences – as well as the School of Medicine in the Faculty of Health.
The range of activities demonstrated the diversity of STEMM-related study and career options. They included microbiology and zoology workshops, blood spatter analysis, a construction site visit, constructing and testing a 'house', designing a computer game, learning about web security, 3D printing a phone cover, and an anatomy museum tour.
On the final day there was a careers in STEMM session, with the students able to speak with inspirational academics, undergraduate and postgraduate students about their career journeys and education pathways.
With the program receiving positive feedback from students and schools alike, it could become a regular fixture on the SEBE outreach calendar.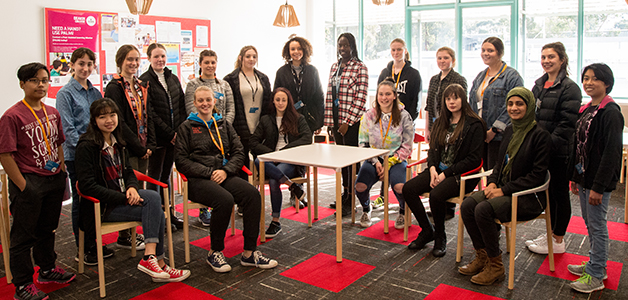 ---