Applying for a Higher Degree by Research scholarship
If you're interested in pursuing a Higher Degree by Research (HDR) with the Faculty of Arts and Education, you'll need to align your research proposal with one of our research priority areas. Here's how it works.
Check if you satisfy the eligibility criteria to apply for a scholarship.

Choose a research topic from one our research priority areas listed below.

Browse our supervisors from the following areas, then contact one or more that match your research interests to discuss your research proposal.

Complete the online expression of interest form.
For the best chance of success, align your HDR scholarship research proposal with one of the research priority areas across our schools and institutes.
School of Education research priority areas
COVID-19 and disadvantage young peoples education and employment aspirations: a longitudinal study of young people's transitions in Geelong.
Professor Peter Kelly, Dr Rosalyn Black, and Dr Seth Brown (RMIT University)
The Anthony Costa Foundation has provided three years funding (2021-2022-2023) for a project titled: COVID-19 and Disadvantaged Young People's Education and Employment Aspirations: A Longitudinal Study of Young People's Transitions in Geelong. Using innovative, platform based, video capture technologies the project is conducting a series of video interviews with young people as we track their education, training and employment pathways in COVID 'normal' socio-ecologies that are profoundly shaped by historical and contemporary processes of disadvantage and marginalisation.
The project has a number of aims, including: to provide Geelong region stakeholders with a strong evidence base over 3 years to co-design innovative interventions to foster the education and employment aspirations of young people from disadvantaged backgrounds in Geelong in the wake of a COVID-19 youth labour market crisis: and to contribute to regional, state, national and international debates about the challenges and opportunities that emerge for young people's education, training and employment pathways at the convergence of the 6th Mass Extinction and the 4th Industrial Revolution, a convergence 'between an advanced knowledge economy, which perpetuates patterns of discrimination and exclusion, and the threat of climate change devastation for both human and non-human entities' (Braidotti 2019).
The PhD project will build on and leverage the work undertaken in year 1, including in the spaces of the identification of three emerging and interconnected themes:
Aspiration and Young People's Sense of their Futures in the Time of COVID
Young People's Mental Health and Well-being in the Pandemic
Young People's Voices and Participation: The Beginnings of 'Co-Design'.
The project aligns with a number of School research programs, including: Being and Becoming Learners; Educating for sustainable and just digital societies; and Regenerating Education for Uncertain Futures. It also aligns with a number of REDI research programs, including: Learners in a Digital World, and Diversity & Social Justice in Education.
Data and datafication and digital child/digital play/platforms and political economy of digital childhood
Professor Julian Sefton-Green, Dr Luci Pangrazio, Professor Louise Paatsch
Three scholarships are available through the ARC Centre of Excellence for the Digital Child. The Centre's research innovates and intersects across a range of cross-disciplinary projects providing evidence focused on three key areas – healthy child, educated child, and connected child. The heart of the centre's research program is its Longitudinal Family Study – a seven-year study of 3000 Australian families, focusing on children birth-8 years.
The three PhD research areas are:
Data and datafication and digital childhood – exploring how datafication takes place in the context of children's lives; and/or is experienced and understood by young children and their families; and/or the role of companies and institutions in datafication.
Digital play – exploring children's digital play in the home and education settings; and/or the ways in which families, educators and peers engage with digital play with children; and/or the affordances of digital play in supporting children's communication and language.
Platforms and political economy of digital childhood - exploring the role of digital platforms in the lives of young children and their families; and/or how political economy theories and approaches can be applied to aspects of 'digital childhood'; and/or how aspects of commercialisation of childhood take place on or through digital technologies and their platforms.
The proposed research program is aligned with the ARC Centre of Excellence for the Digital Child and Research for Educational Impact (REDI), the University's Strategic Research Centre in Educational Research – Learners in a Digital World research theme.
Enacting education priorities for the Anthropocene through systems thinking
Dr Seamus Delaney and Alfred Deakin Professor Russell Tytler
Today's youth will enter post-secondary education and the workforce at an epoch for Earth, which now has more anthropogenic mass than biomass, an imbalance between species, and has crossed several thresholds of the Planetary Boundary Framework (Rockström et al, 2009), perhaps irreversibly. Of these sustainability challenges young people are acutely aware, as many international studies demonstrate (Royal Society of Chemistry, 2021). Young people expect to be educated about climate change and sustainability, yet educators admit there is not enough content in current science and social science curricula. To address this education gap, considerable international activity (including from UNESCO) has focused on the design and implementation of school programs targeting systems thinking competency, as an approach to equip young people to deal with these challenges and thrive in a green economy.
This PhD project will conduct empirical research using a mixed methods research design on how systems thinking-oriented teaching and learning programs, designed either by our international collaborators or by the candidate themselves, can develop systems thinking competency in both teachers and students. Findings will influence the ongoing and future design of programs that are addressing an important international societal need. This opportunity would be of equal interest to recent and/or experienced teachers. The proposed research program is aligned with the School of Education programs of research through its strand 'Regenerating Education for Uncertain Futures' and Research for Educational Impact (REDI), the University's Strategic Research Centre in Educational Research, through its strand 'STEM Education for Sustainable Futures'.
Higher education, inherent requirements, and employability: Improving inclusive pathways in high volume professions
Dr Ben Whitburn, Dr Trevor McCandless, Associate Professor Tim Corcoran
Since the 1990s, higher education students are disclosing disabilities and mental health conditions to universities at a higher rate both in Australia and internationally. Yet at the same time, these students recurrently achieve lower levels of academic success, retention, satisfaction, and significantly, underemployment upon graduation. Aligned with Deakin University's Advancing Society, Culture and the Economy Impact Theme and Research in Educational Impact (REDI) program of Diversity and Social Justice in Education, this project concentrates on improving higher education success and employment pathways for students with disabilities by examining the inherent requirements of courses in high volume graduate professions, including, teaching, nursing, and law.
The successful candidate will undertake a systematic literature and policy review and undertake empirical research examining connections between inherent requirements and post-graduation employability, examining how these links are embedded in unit/course design and how institutions of higher education provide inclusive access to students with disabilities. The successful candidate will engage in the application of highly conceptual orientations to this work, drawing on critical disability studies and/or critical psychology, and contribute directly to a range of scholarly activities including peer review publications, community engagement and knowledge exchange. Students with disabilities or related conditions are particularly encouraged to apply.
Improving transitions between senior secondary schooling and work: Building teaching capacity in applied learning
Associate Professor Amanda Mooney, Professor Damian Blake, Dr Adam Usher
To enable young people successful post-school transitions to further education, training and employment as well as succeed in personal and civic life, the provision of high quality vocational and applied learning pathways in senior secondary schooling are vital. As detailed in the findings and recommendations from the recent Firth Review in November 2020, the labour market of Victoria's secondary school students will differ vastly from generations before – in short, industry growth areas and enduring impacts of the COVID-19 pandemic have, and will, rapidly change the demand for new jobs relying on VET qualifications in community services, construction and hospitality (among others) central to the state's economic recovery. The findings of the Firth Review (2020) provide a roadmap for reform with the DET investing $26.2 million in a VET and VCAL workforce reform program to support teachers specialising in vocational and applied learning by provide opportunities to enhance industry skills, share innovative practice and foster teaching excellence.
This forms part of a broader more significant investment of $315.5 million in senior secondary reforms since 2018 to make sure the final years of secondary school deliver for students no matter what their future goals. To achieve these laudable aims, there is a need to provide professional learning and qualifications in applied learning that invest additional capacity and expertise in the teachers responsible for the implementation of these reforms.
This PhD research project will investigate the impact of two interrelated DET funded scholarship projects to support the upskilling of 100 Vocational and Applied Learning teachers, and 25 VET teachers through innovative postgraduate qualifications. Specifically, the project examines the experiences of program participants to identify initiatives in postgraduate education that contribute to an in-demand area of workforce supply and to examine the ways in which this further education supports learners experiences in applied learning.
The proposed project is aligned with the 'Innovating Teacher Education' research theme in the School of Education and the 'Diversity and Social Justice' research theme in Deakin's strategic research centre in Education, Research for Educational Impact (REDI).
Innovative early childhood initial teacher education: Building teaching capacity through employment-based pathways
Professor Damian Blake, Dr Natalie Robertson, Dr Mandy Cooke
Early Childhood Education and Care in Victoria is undergoing widespread reform to deliver 3-year old kindergarten across the state. To support the reform the Department of Education and Training (DET) are implementing a workforce strategy to support the supply of teachers through attraction, retention and quality initiatives. The strategy, which has seen an investment of $174.2 million aims to provide up to 4000 early childhood teachers and 2000 educators into the workforce by 2029.
Deakin University is supporting the workforce strategy through the delivery of the Accelerated Bachelor of Early Childhood Education (ABECE). The ABECE is an innovative initial teacher education pathway for early childhood educators working in the field wanting to upskill their Diploma level qualification to a degree. To support workforce supply issues the ABECE affords the opportunity for students to complete a placement in their place of employment, with both students and their workplace provided with mentoring from a Deakin employed teaching coach.
The key purpose of this PhD project will be to conduct empirical research using a mixed-methods research design on the role of the teaching coach to prepare students to become early childhood teachers in a degree that is accelerated and employment-based. The project will investigate how students' learning experiences, University/service partnerships and mentor teachers' practices are enabled, constrained and/or transformed by the teaching coach. The proposed research is aligned with the priorities of the School of Education through its research program 'Innovating Teacher Education'.
Next generation teachers
Dr Trevor McCandless, Alfred Deakin Professor Julianne Moss
Early career teachers face a range of challenges that can make their time in the classroom stressful, ineffective and short lived. Supporting graduate teachers has become core to induction and mentoring policies across Australia and in international jurisdictions. Studies in teacher education over the past decade have made many references to the field's global policy mobility. New entrants to the teaching profession extensively report the emotional intensity of the role, and the reasons why just on one third of the profession leave in the first five years of teaching are well documented.
This PhD project, whilst it pays attention to the policy texts about graduate teacher education in Australia and Victoria, its key purpose is to focus on what is being said about becoming teachers in a post COVID world. The candidate will be supported to develop critical policy approaches and takes a close up examination of the affect of translations, reformulations, and resistances that emerge for graduating teachers.
This opportunity would be of equal interest to recent and/or experienced teachers or those in leadership roles. The proposed research program is aligned with Research for Educational Impact (REDI), the University's Strategic Research Centre in Educational Research and the new program to be commenced mid 2022, Education, Governance and Policy for Sustainable Societies.
Student climate justice activism
Dr Eve Mayes, Professor Gabrielle Fletcher & Professor Julian Sefton-Green
A full-time PhD scholarship is being offered as part of a three-year Australian Research Council (ARC) funded Discovery Early Career Research Award (DECRA) project titled: Striking voices: Australian school-aged students' climate justice activism, led by Deakin researcher Dr Eve Mayes.
This project aims to foster understanding of students' climate justice activism through exploring how Australian young people are taking action on climate change, the supports for their activism, and educational conditions of and responses to their climate concerns, using participatory methods. Expected outcomes include online student-curated accounts of social movement participation and a co-produced teaching and learning framework for schools. Anticipated benefits include a greater understanding of emerging patterns of political engagement, and the development of educational capacity to engage young people and face urgent environmental challenges. The project is being undertaken with the support of a First Nations Critical Reference Group (with representatives from First Nations educational and climate justice organisations) and a Stakeholder Reference Group (with representatives from climate organisations and education groups).
The PhD candidate will undertake a specific project that will likely involve exploration of how school-aged students have taken action on climate change within and beyond schools through public strikes and in informal 'everyday' activism, online and offline. The PhD project will likely analyse, with young people, their creative uses of social media for activism. The candidate will have the opportunity to refine a topic that aligns with their specific interests, while fulfilling the requirements of a larger project.
Teaching digital writing in secondary English
Dr Lucinda McKnight
A full time PhD scholarship aligned with the School of Education's Transforming Curriculum, Pedagogy and Assessment program is being offered as part of a three-year Australian Research Council (ARC) Discovery Early Career Researcher Award (DECRA) project titled Teaching Digital Writing in Secondary English. This project is led by Deakin researcher Dr Lucinda McKnight. The broader project explores how digital writing is being conceptualised and taught; the challenges in teaching digital writing and how teachers can develop relevant pedagogies. Researchers will be creating and researching digital writing labs in three Victorian schools.

The project is being undertaken with the support of both the Victorian Association for the Teaching of English (VATE), the Australian Association for the Teaching of English (AATE) and an international expert Academic Reference Group. The overall project will commence on 1 February 2022, with a commencement date for the PhD student to be negotiated for as soon as possible after this date.
Trans-itioning cultural and educational institutions in a time of de/re/industrialisation
Dr Eve Mayes, Alfred Deakin Professor Julianne Moss, Professor Andrea Whitcomb
This PhD project will explore how children and young people make sense of the colonial and industrial histories of where they live, in particular through their educational engagements between educational and cultural institutions. This project is part of a broader project that is situated in the City of Greater Geelong. Working in partnership with a key cultural institute, the National Wool Museum, new knowledge of students' material, embodied experiences in museums will be produced. The study offers the opportunity to explore the differences between the roles and societal expectations of museum educators and classroom educators, and museums and schools more generally.
The study will advance broader academic and societal discussions of the need for decolonisation of cultural and educational institutions. Conceptually, the project will analyse how trans-itioning cultural and educational institutions interact in a time of simultaneous processes of de/re/industrialisation and calls for decolonisation. The PhD candidate will have an academic and/ or professional background in one or more of the following: history of education, museum studies, museum education, arts education, arts-informed methodologies.
The proposed research program is aligned with Research for Educational Impact (REDI), the University's Strategic Research Centre in Educational Research, through its strand 'Diversity and Social Justice in Education', as well as the School of Education's research stream 'Regenerating Education for Uncertain Futures'
Trauma-responsive educational practices
Professor Damian Blake, Dr Tebeje Molla
Trauma is a prevalent problem. A 2020 OECD study shows that, in a class of 20 students, at least three are likely to have experienced traumatic events. Within Australia, the National Guidelines for Trauma-Aware Schooling recognises the gravity of childhood trauma; it is estimated that about 4 in 10 Australian children have been exposed to traumatic events such as abuse, neglect, violence, and forced displacement. Australian schools will likely witness growing numbers of young people impacted by trauma appearing in the coming decade as the impact of conflict and the pandemic continues. Children and young people with adverse experiences struggle to learn, form relationships, and regulate their behaviours. Without timely and relevant support, trauma-impacted students may find it challenging to make friends, concentrate in classrooms, and positively respond to changes. The risk of diminished educational achievement or even disengagement from schooling is particularly high for trauma impacted children and young people.
Despite the pervasiveness of the problem of trauma, within Australia, there remains minimal research on how trauma affects learning, the effectiveness of trauma-responsive educational practices, and the implications of trauma for teacher professional practices. Guided by the Faculty's strategic focus on "developing tangible outcomes for society, culture and the economy", the prospective PhD candidate will contribute to addressing this knowledge gap. It is anticipated that the research will have a significant impact in the areas of trauma-responsive educator practices and successful transition and engagement of trauma-impacted children and young people. The candidate will have the opportunity to investigate a range of themes, including but not limited to:
trauma and learning
trauma-responsive teaching
displacement, trauma, and learning.

The candidate will benefit from the multidisciplinary orientation of the research team that brings expertise from education, health, and humanitarian leadership areas. The research is aligned with REDI's Diversity and Social Justice in Education research strand and the School of Education's research programs Being and Becoming Learners and Transforming Professional Lives, Learning and Leadership and Innovating Teacher Education Research Program – School of Education.
Understanding sustainability of professional learning initiatives from a regional context
A/Professor Linda Hobbs, Dr Lihua Xu, Professor Coral Campbell
STEM initiatives and curriculum are becoming widespread in schools in response to government and industry pressure to deliver quality STEM outcomes, often supported by external professional learning. As teachers interact with the external domain of influence (Clark & Hollingsworth, 2002), they need to translate ideas and inspiration from the program to the specific school context; construct and enact new directions in curriculum; and collaborate within and across schools, industry contexts, and other educational settings. In this context, there is a need to understand what successful implementation and sustainable change means in terms of teacher capacity building and school change.

This PhD project will conduct empirical research that builds on previous research and engagement with schools from locally implemented initiatives designed for STEM teacher capacity building and school improvement in the Geelong region. Drawing on an ecological framework, this research takes a regional approach in monitoring and examining the overall effects of the STEM professional learning programs and interrogating the rhizomatic nature of influence that these programs and other activities have had in the region for schools, teachers and other local partners.
A possible research approach could be a multiple case study involving teachers and schools who have accessed these programs and local STEM resources, and other relevant stakeholders within the regionally-focused STEM ecosystem. Possible measures include sustained impact on: 1) teacher self-efficacy, knowledge and STEM-related professional identities; 2) STEM-related practices, pedagogy, and curriculum; and 3) factors that support or impede sustained changed. The research will lead to new understandings of the interrelationship between factors that enable and inhibit sustained teacher and school improvement trajectories from a regional perspective.
The proposed project is aligned with the School of Education Research Program, "Teacher Professional Learning, Lives and Leadership" and the Centre for Research for Educational Impact (REDI) strand, "STEM Education for Sustainable Futures".
School of Communication and Creative Arts research priority areas
If you would like to know more about any of the following research priority areas, please contact the school's HDR coordinator.
Asian media and cultural studies network
The Asian Media and Cultural Studies Network seeks scholarship applications that address contemporary issues and dilemmas within the broad inter-disciplinary terrains of Asian Media and Cultural Studies. We particularly welcome proposals from candidates seeking to explore a research problem within one of the following areas:
Asian celebrity and fandom studies
Representations of identity within and across Asia
Asian cinema: authors, forms, genres
Asian digital media and digital youth cultures
Soft power and public diplomacy in Asia
The child or children in Asian popular culture and literature.
Climate Change Communication and Narratives Network (CCCNN)
The Climate Change Communication and Narratives Network (CCCNN) is inviting a proposal from a PhD candidate to examine the critical factors shaping climate change communication in this crucial decade for action. The science on climate change is settled, and it is now social and cultural factors that will determine how – and indeed whether – we deal with climate change with the action that is needed in this decade. The way we communicate on climate change in the broadest sense is now critical to addressing the climate crisis.
A project proposal is invited that maps and analyses the assumptions, intentions, modes, strategies and tools of climate change communication in public contexts to enhance the actions and the structural and imaginative changes required to mitigate climate change.
The project will also examine public opinion and concern in relation to climate change, and identify better communicative avenues and strategies for tipping public concern into action. A successful proposal will align closely with the aims of CCCNN, which has an outward facing imperative. Any proposal will therefore need to include a consideration of how the project might engender real-world action and effective change in seeking to understand how better to communicate climate change.
Deakin Motion Lab (DML): making motion tangible
Positioned at the border of two worlds, this research project will consider ways for the physical and the virtual to combine via immersive multimodal haptics. Deakin Motion Lab is experimenting with novel interfaces to enrich human interactions between the digital and the physical through case studies in different application domains including training, education, and entertainment.
At DML, the candidate will have the opportunity to work with an advanced wearable capable of full body motion and biometric capture, and haptic control (Teslasuit) to forward experimental research design.
They will collaborate with other DML researchers in developing capacities for: a telepresent immersive anti-gravity student experience on earth for the International Space Station Orbital University (led by Russell Kennedy); dancing between worlds via the Virtual Now project to increase the embodiment of dancers and connection with their real-world audience (led by Olivia Millard); and to revolutionise Occupational Health and Safety training in VR via force feedback with industry partner KANE (led by Stefan Greuter).
Also open to alternative cases, DML's work is centred on active human bodies interacting with and through technology to contribute knowledge towards how haptic interfaces can provide benefit in the physical world, or how the digitality of objects and persons can be made tangible. The project aligns with DML's vision of putting ideas into motion by engaging with new forms of technology, communication, expression, and performance to better understand and inform the design of interactive experiences.
This funded HDR research project will assist DML's objective to build research capacity, increase collaboration, and produce quality research outputs. The emerging field of haptic feedback also provides opportunity to accelerate the impact of our work by generating practical industry projects and outcomes, stimulating public debate, and increasing DML's international research engagements with leading academic institutions.
Gender and Sexuality Studies Research Network
The Gender and Sexuality Studies Research Network focuses on the analysis of sex, gender and sexuality. We are particularly interested in projects that focus on the following areas: feminist, queer and intersecting approaches to studying culture and society; feminism and LGBTIQ+ studies; feminist and queer literary studies.
The research network is an interdisciplinary and trans-disciplinary space for researching sex, gender and sexuality that draws on scholarship from a wide range of fields including Indigenous Studies, sociology, history, youth studies, politics, philosophy, religious studies, health, psychology, marketing, education and law. We are also interested in projects that include diverse research methods, including archival, textual and qualitative work, and non-traditional outputs. The project may be based at the Burwood, Waurn Ponds, or Warrnambool campus.
Global Digital Publics Network (GDPN)
We are interested in PhD projects that push knowledge on how digital networks form, augment, and govern publics. This includes a project focussed on the intersections of digital media, disinformation, and migration research; a project that will investigate influencers who make digital identities and personas visible in ways that move across national, language, and cultural divides – including state actors developing capacity in this space; a related project on alternative social media that fall outside of Meta, Twitter, and Silicon Valley discourses; and finally we are looking for a candidate to consider how the socialisation of Augmented Reality (AR) creates novel forms of identity, surveillance, and publics.
Here we will ask how industry, research, and users engage and reconfigure AR media practices. The AR focus will apply a critical methodology to science and technology to produce new insights into AR as socio-technical media infrastructures.
Literature and its readers network
Literature and its Readers focuses on the analysis of literary form and textuality, literary production, and reception studies. We are particularly interested in projects that focus on the following areas: children's and young adult literature; Aboriginal women's writing; Australian, New Zealand, and Chinese literature; poetry and poetics; popular and genre fiction (especially fantasy, romance and science fiction); literatures of place and environment; narratives of extremism or activism; feminist and LGBTQIA+ literatures; literature and philosophy; modernism; literature and science; and literature and comedy. The project may be based at the Burwood, Waurn Ponds, or Warrnambool campus.
Makers, Performers, Practices Network
The Makers, Performers, Practices Network project, Actor Training and Physical Literacy will examine acting practices as an alternate site for physical literacy in adolescents. Physical literacy refers to a framework of learning at the intersection of the fields of health, sport and education spanning core concepts: physical, psychological, social and cognitive. The project is part of the interdisciplinary research project 'When Art Meets Sport' (led by Rea Dennis, Kate Hunter and Lisa Barnett). Focusing on the way in which technical and practical actor training activities enable affective and embodied knowledges, the research will explore what these practices have to offer and how they augment and extend our understanding of physical literacies in adolescents.
We expect the research will add to actor training knowledges and practices, and also innovate our understanding of how the kinaesthetic, imaginative and perceptive practices are developed and generated through consistent actor training practices and as such offer sustainable approach to obtaining and sustaining physical literacy for young people and across the lifespan.
Public Art Commission
Public Art Commission identifies and develops, creative, research and consultation opportunities in the public realm. Since 2015 we have developed and grown the Treatment Public Art project to enable a diverse and growing audience and various communities to engage with Melbourne's waste water infrastructure – its technologies, its histories and its cultures. We are looking to expand the project and its partners to more broadly consider water as a social infrastructure, and in doing so expand our geographical and conceptual footprints.
This PhD scholarship allows for a researcher to develop their skills in the field of public art creation, production, and analysis. Regeneration, building resilient communities, and enabling a sustainable world, while advancing culture and the economy (Deakin's impact themes) are important aspects of this project.
The capacity to develop relationships with new partners is key. Additionally, the potential to work on a major initiative, like the Victorian Murray Floodplain Restoration Project (VMFRP), in production, curation and artistic roles, and the proven ability to research and bring diverse communities together, including First Nations, around nine different sites, would be crucial to exploring the nature of our fragile ecosystems, and the communities that surround them.
Religion, society and culture
Religion – diverse beliefs and believers, institutions, social justice contributions, personal spirituality – plays a crucial role in areas of health, wellbeing, and belonging. While secular Australia is often in dialogue (and sometimes tension) with religion at the institutional level, particularly regarding issues of religious freedom, the contributions of religious leaders and communities to social services and justice are multiple and substantive.
The RSC Network is concerned with religion's changing role in society and culture, both historically and in contemporary times, when there is a growing recognition of First Nations knowledges, and the fact that Australia has always been a religiously and spiritually diverse society. Proposals for PhD projects, supervised by RSC members are sought investigating: First Nations knowledges (Gillian Tan, Yin Paradies, Joanna Cruickshank), decolonising the study of religion (Yin Paradies, Joanna Cruickshank, Enqi Weng, Anna Halafoff), religious freedom (Anna Halafoff, Greg Barton), spirituality in Australia (Anna Halafoff, Andrew Singleton), diverse world views education (Brendan Hyde, Anna Halafoff), Buddhist Studies (Gillian Tan, Leesa Davis), Buddhism in Australia (Anna Halafoff, Leesa Davis), religion and media (Enqi Weng), religion and violent extremism and/or conspiracy theories (Greg Barton, Geoff Boucher, Josh Roose), and the representation of religion in literature (Geoff Boucher).
Rural Communication Cluster
This project seeks a compelling proposal from a PhD candidate within the field of media and communications to examine issues, challenges and opportunities for rural and regional communities. The project may identify a key societal challenge or opportunity facing rural Australia and examine how media and communication practices may shape or hinder transformative change within this space. Projects may examine, for example, local journalism and information, perceptions and mediated representations of rural places and issues; changing digital media practices; brand and advertising trends; climate change; and/or stories of inspirational rural women. Projects with a potential interdisciplinary focus are encouraged.
Writing and Community Cluster
Writing and Community researches the interpenetration between creative-writing practices and ideas of community, broadly conceived. This research cluster is concerned with the ways in which literary and extra-literary discourses – especially those concerned with community, identity, nationhood, regionalism, environment, and Country – are mutually informing. We are interested in projects that deal with the major literary forms (prose fiction, poetry, creative nonfiction, script), as well as emergent and transmedial forms in both digital and analogue articulations.
The cluster is interested in interdisciplinary practices that allow new articulations of community and identity. We are especially interested in projects that are concerned with pressing contemporary issues that have an impact on both local and transnational communities, such as climate change, human rights, and animal rights. We are also particularly interested in works that engage with the relationship between so-called creative and critical modes of understanding.
School of Humanities and Social Sciences research priority areas
The School of Humanities and Social Sciences (SHSS) undertakes outstanding, internationally recognised research in diverse fields, with expertise in political and ethical theory; contemporary histories; museum studies; human ecology; religious and social change; criminal justice reform; cybercrime; humanitarian and disaster relief; community development; state, national and regional politics and policy issues; international relations; and democracy and democratisation.
If you would like to know more about any of the following research priority areas, please contact the school's HDR coordinator.
The Centre for Humanitarian Leadership
The Centre for Humanitarian Leadership is a global network of innovative thinkers and practitioners dedicated to addressing the planet's most pressing issues. Combining evidence and practice for better humanitarian action.
The Contemporary Histories Research Group
Examining the uses of modern history in the public sphere and public debate. Concerned with pasts that are not yet past.
Philosophy and the history of ideas
We aim to facilitate dialogue between researchers from diverse disciplinary backgrounds. Our goal is to develop new connections between the history of philosophical thought, abstract thinking about concepts, theoretical reasoning about the world and its contents, and practical reasoning about individual and collective activity.
Political and International Studies (POLIS)
Polis is a research network of Political Science and International Relations scholars who seek to understand and interpret political phenomena, driven by a willingness to move beyond traditional conceptual and empirical boundaries.
Health, Gender and Sexuality (HGS)
Associate Professor Kim Toffoletti, Dr Kiran Pienaar, Dr Renae Fomiatti, Dr Kyja Noack-Lundberg
Located in the School of Humanities and Social Sciences, the HGS program draws on sociological and critical social theory including feminist approaches, queer theory, new materialisms, post-humanisms, affect theory, and science and technology studies, to explore the complex dynamics of gender and sexuality across a range of significant contemporary health issues. Employing innovative qualitative, ethnographic and digital research methods, this research program contributes new understandings of the relationship between health, gender and sexuality to inform policy and practice tailored to the needs of diverse communities.
Key areas of expertise include:
Sociology of women, sport, leisure and wellbeing
Gendered cultures of fitness and enhancement
Gender, sexuality and the body
LGBTIQ+ identities, cultures and sexual practices
The politics of disease and pandemics in society and culture
Critical public health and health policy
Gender, sexual violence and health
Digital and social media practices, cultures and publics
Drug consumption, gender, sexuality and the self
Contemporary health technologies
We welcome inquiries from prospective HDR candidates on these topics and will work with candidates to develop a research project tailored to their interests and our supervisory expertise across these broad areas of health sociology.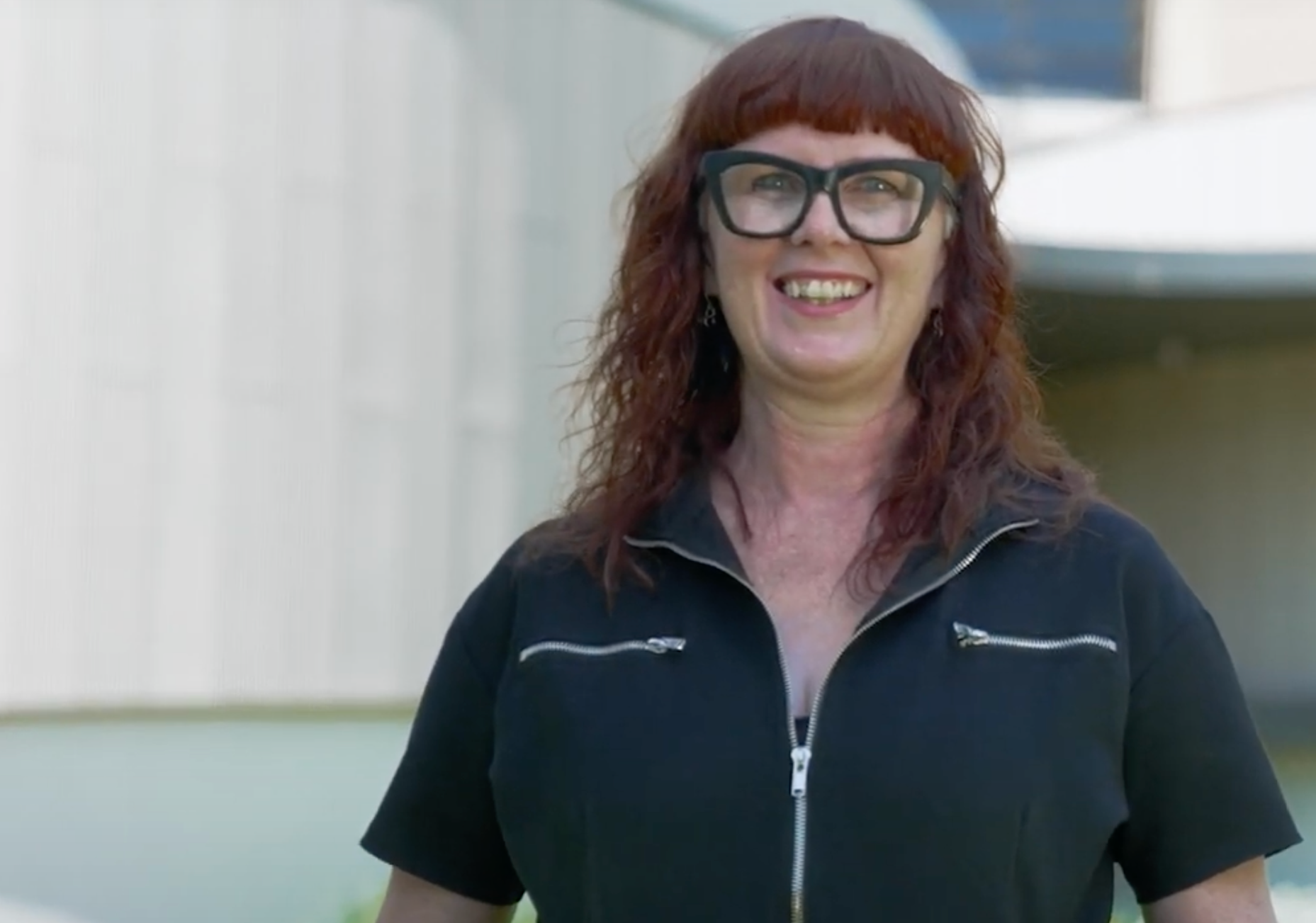 Experience a PhD with Dr Fiona Hillary
Still searching for the right scholarship?
Explore Deakin's full range of scholarships and use the filters to narrow your search.