Sustainability is fundamentally about doing the right thing and it's what our students, our staff, our partners and our communities expect of us
Professor Iain Martin
Deakin Vice-Chancellor
Sustainable Development Goals
The United Nation's Sustainable Development Goals (SDGs) are vital in our increasingly connected yet turbulent world. They recognise the responsibilities of educators in advancing social responsibility on both complex and micro scales.
Discover our commitment to PRME principles in more detail (PDF, 6.9MB)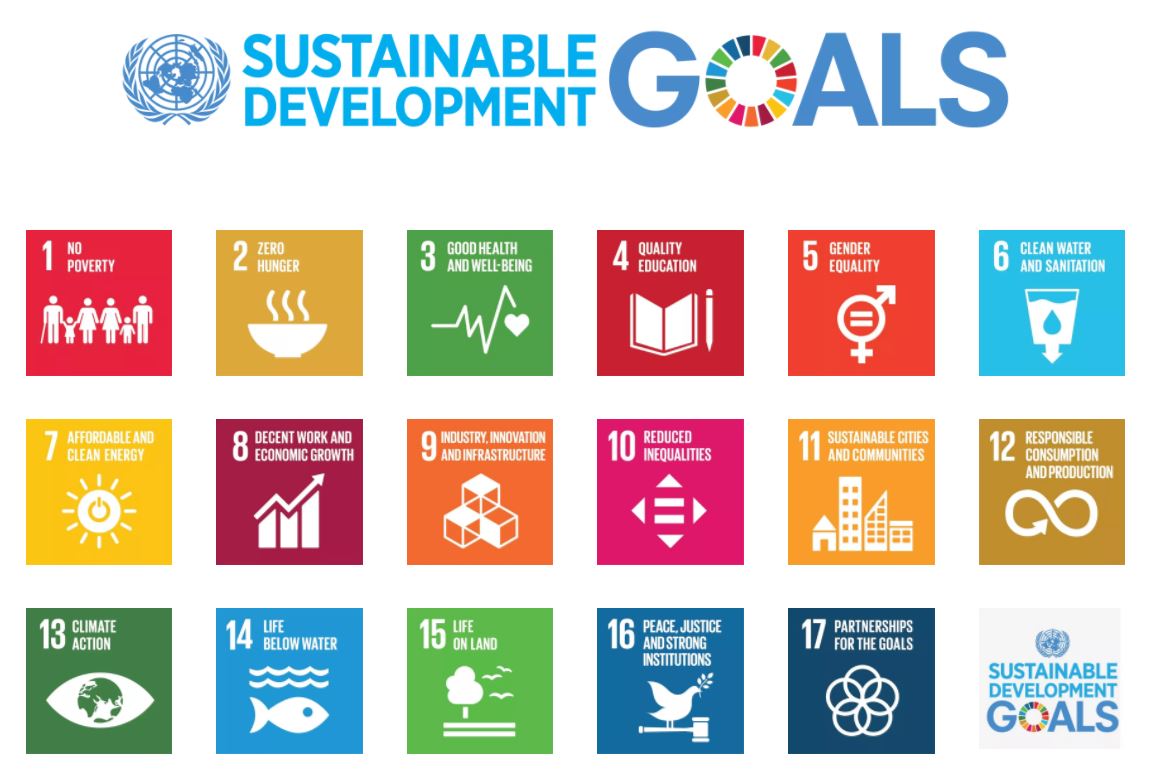 Our team is committed to embed SDGs across curriculum, research and leadership of events, making sustainable development a core foundation of all Deakin stakeholders. Some of the ways we are achieving this include:
Awareness
Created a dedicated PRME website - live since 2016Shared the 2017 PRME Progress Report (our third bi-annual report) with students, staff, and national and international partners, to highlight how Deakin has embedded PRME and SDGs across our teaching, research and partnershipsPromoted SDGs in all departments and schools through posters, the public website and on-campus information screen displaysConfirmed the faculty's public commitment to integrate SDGs across curricula, research and leadership through the 2017 New York PRME forum, faculty newsletters and the PRME websiteMade operations more sustainable, for example through the purchase of reusable drinking cups for all faculty staff.
Research
We aim to pursue a research agenda within our Faculty Research Centres that incorporates the SDGs by engaging with industry partners, the research community, business leaders, policy advisors and the community at large to generate research that translates into economic, social and other benefits beyond academic contribution.
Our research emanating for the centres are aligned to areas related to SDGs and PRME focusing on social inclusion, peace, economic and environmental sustainability. For example, our DFAT project addressing SDG 16 (Peace, Justice and Strong Institutions) and SDG 10 (Reducing Inequalities) has now been added as a case study to the Global Compact Network Australia (GCNA) SDG website supported by the Australian government.
Our research has created long-term collaborative connections and partnerships with industry, government, and community. Some notable engagements include:
ABS
IPA
Wellsprings For Women
Volunteering Victoria
Islamic museum of Australia
Red Cross
Australian Bureau of Statistics
DFAT.
Leadership
Our leadership commitment to advance the SDGs agenda is evidenced in leading events and hosting various forums to encourage engagement debate and enhanced awareness and understanding of all SDGs.
Some examples of the most recent conferences and workshops include:
The fifth Regional PRME meeting was hosted by Deakin Business School on 5 December 2017 at Deakin Downtown. The event was attended by fourteen higher education institutes across Australia and New Zealand with around 40 participants. The event was a great success in terms of acting as a platform to share good practices and discuss opportunities and challenges of advancing the SDG agenda and actively contributing to the PRME chapter.
The Centre for Sustainable and Responsible Organisation (CSaRO) held a colloquium on 'Opportunities and challenges of integrating SDGs across research and curriculum' on December 4 2017. The colloquium was attended by around 30 academics and private sector representatives.
Curriculum
A significant mapping and enhancement project is underway to strengthen the integration of ERS and SDGs across the core units of each Deakin Business School program.
A web-based survey was designed to raise awareness and collect information by providing practical examples of activities for introducing, developing and assuring learning of ERS.
More than two thirds of the 159 respondents provided examples of how they engage students with one or more SDGs in their units and identified tangible strategies for strengthening the integration of ERS and SDGs.
Initiatives
Around the University, Deakin School of Business has implemented a number of initiatives that align with the SDGs.
Australasian Reporting Awards
Deakin won the Australasian Reporting Award for its 2015 Sustainability Report , recognising reporting excellence in the Sustainability Reporting category. The report was our first to reference SDGs and was written in accordance with the Global Reporting Initiative (GRI) framework. We published a brief update to the report in 2016, with the next full report due to be released in late 2018.

Deakin Hallmark
In 2016, Deakin introduced the Deakin Hallmark of Global Citizenship Excellence in Business Administration, which awards students who have demonstrated outstanding global citizenship in a business management context.

Employer of Choice for Gender Equality
In 2016, the Workplace Gender Equality Agency (WGEA) named Deakin University an Employer of Choice for Gender Equality for the tenth year in a row. This makes Deakin one of only around 100 workplaces across Australia to receive this prestigious honour, and attests that gender equality initiatives are aligned with the lived experiences of our staff.

Deakin University Community Bank
The Deakin University Community Bank is a collaboration between Deakin University and Bendigo and Adelaide Bank. The partnership means that Deakin benefits from a share in the bank's profits, which are reinvested into the Deakin community. This provides new opportunities to staff, students, alumni and stakeholders, including new scholarships, research grants and sustainable capital projects.

SDGs student competition
Deakin Faculty of Business and Law students were given the opportunity to be part of a competition that aims to raise awareness and understanding of the United Nations' SDGs. Participants were required to develop an action plan to achieve one of the 17 SDGs (of their choosing) in a real world context and submit their plan in writing.
Focusing on the third goal of good health and well-being, Enza Cassetta's winning idea outlined the promotion and participation of blood drive competitions across Deakin's faculties and campuses that could also possibly lead to inter-varsity competitions.
The SDG competition attracted 40 entries from faculty students with the three top ideas each awarded a $200 VISA gift card. Enza's winning idea is now also eligible for up to $2000 of implementation support from the Faculty of Business and Law.

Contact us
The ERS team comprises of Dr Fara Azmat, Dr Harsh Suri and Professor Kim Watty.
Faculty of Business and Law
BL Deakin Business School
Melbourne Burwood Campus
+61 3 925 17095