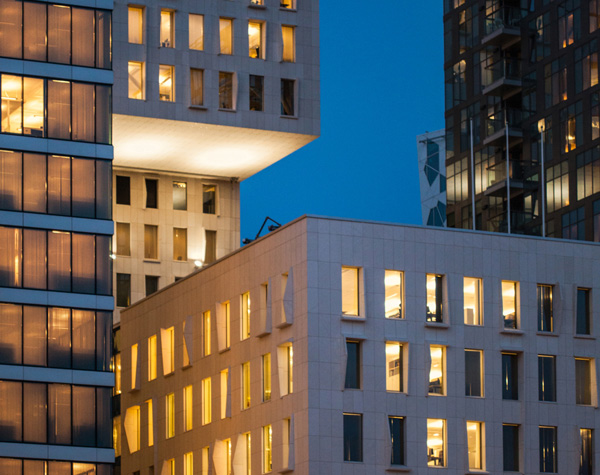 Our vision
Almost two-thirds (62%) of Deakin Business School academic staff have overseas professional or study experience, and international students account for around one-third of all enrolments.
Our international vision
In an increasingly global workplace, our vision is to create graduates with enhanced international capabilities, and an intercultural understanding among students, staff and the wider community.
The overarching internationalisation strategy for DBS is to ensure our graduates are prepared to positively and effectively contribute to the global business environment, and to ensure our students are able to adapt to an ever-changing world. In order to achieve this goal, the focus on five dimensions critical to this success are outlined below.
A diverse student and staff cohort. DBS recognised and values the diverse backgrounds of students and staff and ensures that DBS degrees are informed by scholarship and are relevant to both national and global contemporary issues.
Internationally relevant and impactful research.
A network of global, comprehensive partnerships developed to ensure an appropriate geographic mix to meet our objectives and support our mission.
Internationalisation of the curriculum based on a framework aligned with the United Nation's 17 Sustainable Development Goals (SDGs), global perspectives, intercultural skills, ethics, social responsibility and sustainability are covered across the core courses of each program.
International experiences for students and staff. DBS has made efforts to increase the number of students and staff participating on an overseas study or research experience. It has also actively sought to obtain funding for short and long-term student and staff mobility from sources including the Australian Government's New Colombo Plan.
---
International Advisory Board
Established in 2017, the International Advisory Board consists of highly experienced global academics, industry professionals and Deakin Business School alumni. Members work to develop internationalisation strategies, industry connections and recommendations for new initiatives, helping Deakin Business School to expand our global presence.
---
| Name | Title |
| --- | --- |
| Alfred Deakin Professor Mike Ewing | Executive Dean, Faculty of Business and Law, Deakin University |
| Frank Lazarro (Chair) | CFO, Hinduja Group (UK) |
| Ursula Lorentzen | Director, Deakin European Office (Copenhagen) |
| Professor Philip Vergauwen | Dean, Solvay Brussels School of Economics and Management (Belgium) |
| Professor Julia Clarke | PVC, Faculty of Business and Law, Manchester Metropolitan University (UK) |
| Professor Catherine LeBlanc | Dean and General Director, ESSCA (France) |
| Kieran Draper | Vice-President, Financial Services Global Business Unit, CapGemini (US) |
| Professor Bintong Chen | Overseas Dean, School of Business Administration, SWUFE (China) |
| Helena Brand | CEO, ACCA (UK) |
| Agneta Hedberg | Former International Director, School of Economics and Management, Lund University (Sweden) |
| Campbell Jamieson | General Manager, International Cricket Council (UAE) |
| Sarah Perkins | Clinical Leadership Programme Manager (BUPA) (UK) |
| Professor Kim Watty | Associate Dean (Quality Standards and Accreditation) |
| Diana Marini | |