International Finance Study Program catch up
In 2014, Deakin Business School students travelled to Europe on a Finance Study tour. This film captures the students two years on from the experience and highlights how the students have grown, both as individuals and professionally.
Faculty-led overseas work-integrated learning programs
At Deakin Business School, we are striving to ensure students are prepared for, and exposed to the global business environment. We have partnered with institutions across the world to develop programs that allow students to develop their skills and gain valuable experience in an international context.
Each program allows students to work in teams on a business consulting project set by local organisations.
We currently have opportunities available in the following countries:
Japan
United Kingdom
Indonesia
Vietnam
Malaysia
United States of America
Korea
India.
Japan work-integrated learning program
The Japan Work Integrated Learning Program is developed in partnership with Mushashi University in Tokyo, Japan and Tobu Group. The program offers students a chance to apply the knowledge they have gained throughout their degree in an international context, and includes cultural lessons to expand their understanding of Japanese customs.
The Japan internship proved to be an excellent opportunity for me to build on my professional repertoire, as well as experience one of Earth's most incredible places.
David Santosh
Bachelor of Commerce Student, Japan WIL Program 2017
Full trimester exchange
With many university partners to choose from, the options are endless when it comes to overseas study at Deakin Business School.
Study at one of our partner institutions for a full trimester. DBS recommends studying at:
University of Hawaii at Manoa, USA
Lancaster University, UK
Maastricht University, The Netherlands
Coventry University, UK
Technical University of Munich, Germany
WHU- Otto Beisheim, Germany
University of Florence, Italy
Lund University, Sweden
NEOMA Business School, France
Wuhan University, China
Aarhus University, Denmark
ESSCA School of Management, France
Kedge Business School, France.
Short-term programs
Study a unit or undertake a rewarding volunteering experience for two to six weeks overseas while earning credit towards your degree. With a diverse range of programs and destinations on offer, these opportunities are a fantastic way to enhance your university experience, while making memories that will last a lifetime.
Double degree programs
Graduate with a degree from two universities as part of our double degree programs. DBS offers a double degree program in the following disciplines:
Master of Marketing (Deakin) and Master of Management Specialising in Consumer Goods (ESSCA)
Master of Commerce specialising in Marketing (Deakin) and Master of Science International Strategic Management (Lund University).
Latest articles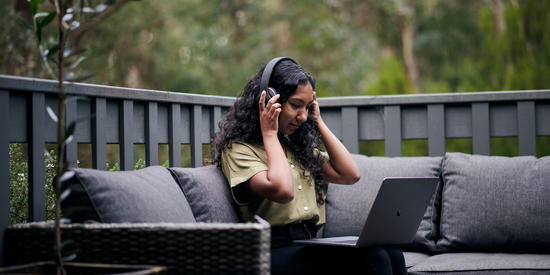 How to get international work experience without leaving Australia
Discover how you can get international work experience without even leaving the country with a huge variety of global opportunities online through Deakin.