How our research helps individuals and business to withstand and recover from disasters
By analysing the social and economic impacts of disasters and the effectiveness of policy responses, and by developing evidence-based strategies, we help businesses and government to respond to disasters effectively and with agility, and to address their vulnerabilities.
We help individuals, businesses and governments to withstand and recover from the economic impacts of natural and human-induced disasters.
Our research areas
We conduct high-impact research in two areas.
Socio-economic analysis of disasters
Assessment of the economic and social impacts of different types of disasters across economic actors.
The resilience of key economic sectors, for example agriculture, energy, mining, manufacturing, environment.
Disaster effects on Australia's global economic competitiveness.
Economic and business strategies for effective disaster response
Economic analysis of policy responses to disasters.
Alleviating individual and business vulnerabilities to disasters.
Supporting firms in effective disaster response and achieving business agility.
Join one of Australia's leading research schools
Keen to get started with research-level study? Gain the skills you need to get ahead in your workplace or kickstart your research or academic career.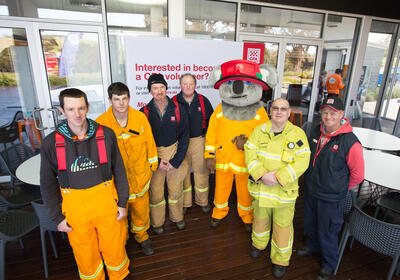 Work together with us
Natural disasters are a major disruptive force in Australia, and we're working to improve our ability to mitigate the social and economic damage they cause. Is your organisation seeking to develop its resilience? Find out how we can work together.
Featured projects
The Centre for Disaster Resilience and Recovery is recognised as a leader in innovative, high-quality research that translates into real-world applications. We have many national and international research collaborations that both strengthen our expertise and offer exciting opportunities for our staff and PhD students.
Efficacy of disaster support programs
This project, led by Professor Mehmet Ulubasoglu and Dr Lan Tong, examines the effects of disasters on firms' business outcomes and the time it takes for them to return to normal. It also investigates the effect of government disaster-support programs offered to businesses.
Effects of disasters on health
Dr Hemant Pullabhotla is exploring the impacts disasters have on population health, specifically investigating the long-term effects of bushfire smoke on the health of Australians.
Can universal income build resilience?
Dr Pallavi Shukla is analysing data on India's universal basic income program for farm households to study its role in building resilience and its impact on demand for risk mitigation tools such as insurance.
Stay in touch with us to hear about the latest alumni opportunities, research news and much more. Have a question? Get in touch with the team.