Get work-ready
Financial planners use their in-depth industry knowledge and high ethical standards to guide their clients to invest successfully. Deakin's range of financial planning courses will help you gain the essential skills and knowledge to support people to achieve their financial goals. Plus, you can take advantage of our range of courses and units specifically designed to help students meet the new FASEA standards required of all financial advisers.
Undergraduate
Undergraduate (your first degree)
An undergraduate degree is generally completed between two to four years, depending on the pattern of study and any recognition of prior learning you may have. Associate degrees, bachelor and bachelor with honours are all undergraduate degrees.
Postgraduate
Postgraduate (further study)
A postgraduate qualification can be undertaken by students who have already completed an undergraduate degree or possess significant, demonstrable work experience. Postgraduate courses include graduate certificates, graduate diplomas, master's and PhDs, as well as specialist programs for industry professionals.
Research
Higher Degrees by Research (supervised research)
Research degrees are research based master's or PhD programs that focus on a single area of expertise. They provide students the opportunity to carry out highly specialised research under expert supervision.
Career opportunities
As a financial planning graduate, you could find employment as a:
financial adviser
insurance adviser
business development manager
superannuation consultant
portfolio analyst
personal financial planner
investment banker
paraplanner
claims administrator
compliance manager
risk adviser.
An industry leading course
Deakin Business School has firmly established its reputation as an industry leader in financial planning education, with students winning at the AMP University Challenge in 2015, 2016 and 2018.
Top 1%*
of business schools worldwide
Accreditation from AACSB and EQUIS provides international credibility to Deakin Business School, reflecting the quality of our education and making our graduates more employable both in Australia and around the globe.
Discover your pathway to becoming an adviser
Looking for personalised advice around FASEA's new financial adviser education requirements? Use our unique pathway tool to discover which courses or units you require to become compliant.
Accreditation
The Graduate Diploma of Financial Planning, Master of Financial Planning and bridging units (MAA769, MLC714 and MAA728) are FASEA approved.
Get professional recognition as a Certified Financial Planner through the CFP® Certification Program, which is offered by the Financial Planning Association of Australia. Our Master of Financial Planning provides advanced standing for four of the five CFP® certification subjects (CFP 1, CFP 2, CFP 3 and CFP 4). Students who complete the Master of Financial Planning, and complete the CFP® certification unit with the CFP® program as their elective in the Master course, will have satisfied all of the education requirements for completion of the CFP® program.
Our Master of Financial Planning provides advanced standing into the Fellow Chartered Financial Practitioner (FChFP) program awarded by the Association of Financial Advisers (AFA). Students could obtain accreditation from the Society of Trust and Estate Practitioners (STEP) by completing MAA747 – Administration of Trusts and Estates.
Deakin Business School (DBS) is internationally accredited by the Association to Advance Collegiate Schools of Business (AACSB), and is EPAS accredited by the European Foundation for Management Development (EFMD). EPAS is an international quality benchmark for business programs worldwide. This also puts Deakin Business School in the top 1 per cent of business schools worldwide.
Deakin Webinar Series: Financial planning – Ethics and the ageing Australian population.
Learn how to provide ethical advice to the ageing population of Australia. This webinar explores capacity evaluation, cognition and implementing supported decision-making and, in particular, the role played by impaired cognition on financial decision-making.
Research with us
If you have an innovate idea that you'd like to bring to life in the world of financial planning, consider studying a higher degree by research with Deakin.
Explore financial planning
If you're dreaming of an exciting and rewarding career in financial planning, we've got the resources to help you get there.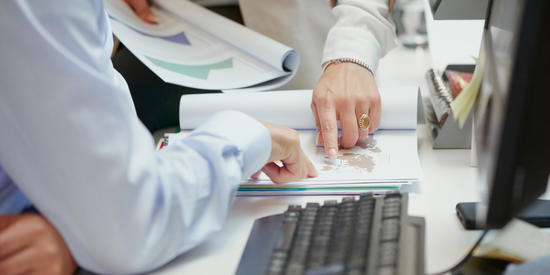 The growing demand for financial advisers
Looking for a career that provides you with the opportunity to help people achieve their dreams? Discover why now is the time to study financial planning.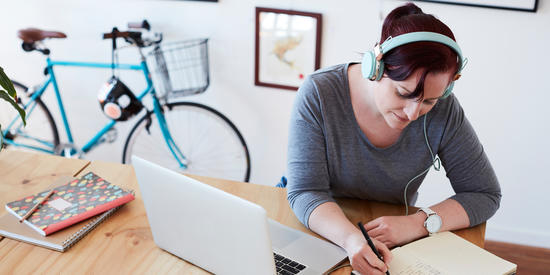 How Deakin's Cloud Campus can help shape your future
Studying online gives you the flexibility to complete your studies around your current commitments.
Browse other disciplines within business
Choose an area that you're interested in and learn how Deakin's extensive range of study options and experiences can help turn your dreams into reality.
Still haven't found what you are looking for?