Get work-ready
With the perfect balance of theory and practical learning, Deakin has one of the few dedicated criminology courses in Australia, offering specialised study for students seeking a career in the criminal justice system. Study topics that you won't be able to elsewhere such as security, surveillance, terrorism and policing. You'll graduate armed with the critical-thinking skills to
tackle criminal justice issues. We'll help you understand the inner workings of criminal behaviour and responses to it, from environmental crime to terrorism, and how to use this understanding when making decisions within the criminal justice system.
Undergraduate
Undergraduate (your first degree)
An undergraduate degree is generally completed between two to four years, depending on the pattern of study and any recognition of prior learning you may have. Associate degrees, bachelor and bachelor with honours are all undergraduate degrees.
Postgraduate
Postgraduate (further study)
A postgraduate qualification can be undertaken by students who have already completed an undergraduate degree or possess significant, demonstrable work experience. Postgraduate courses include graduate certificates, graduate diplomas, master's and PhDs, as well as specialist programs for industry professionals.
Research
Higher Degrees by Research (supervised research)
Research degrees are research based master's or PhD programs that focus on a single area of expertise. They provide students the opportunity to carry out highly specialised research under expert supervision.
Deakin is the best choice you can make if you are looking to challenge the status quo and understand the world in a more critical way.
Taylor McCaw
Bachelor of Criminology | Bachelor of Arts (Honours) | Doctorate of Philosophy (Criminology)
Career opportunities
Criminology provides grounding for a career across a wide range of areas including:
anti-corruption agencies
Australian Security Intelligence Organisation (ASIO)
correctional facilities and prisons
community safety
community services
crime prevention
criminology research
government agencies
intelligence and security services
media spokesperson
paralegal work at a law firm
policy development for government – advising local and international legal jurisdictions
sociology and youth work
state and federal police.
Criminology@Deakin
Criminology@Deakin is a forum dedicated to all things criminology. It's also a hub for the important work that criminologists at Deakin are doing – and for regular articles and commentary that inspires.
Guaranteed pathway
Is the Bachelor of Criminology your dream course but you don't quite meet the entry requirements? Deakin's associate degrees offer a guaranteed study pathway to help make your career goals a reality.
Industry relevant
The Bachelor of Criminology is designed in conjunction with professional bodies including Victoria Police and the Australian Criminal Intelligence Commission, so you can be confident that what you learn at Deakin will be relevant to your future career.
Research with us
Take your studies to the next level with a higher degree by research in criminology. You could examine the effects of organised crime in the sporting world or change legal responses to violence against women.
We're here to help
If you're dreaming of an exciting and rewarding career in criminology, we'll help get you there.
Three students share their extraordinary criminology work experiences
We spoke to three students who undertook a criminology work placement and heard how the experience has set them on the path for their future career.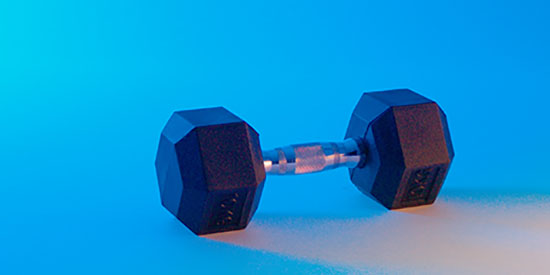 Three steps to managing your uni workload
Set yourself up for success by following these three steps to managing your uni workload.
Browse other disciplines within law
Choose an area that you're interested in and learn how Deakin's extensive range of study options and experiences can help turn your dreams into reality.
Browse other disciplines within humanities, social sciences and languages
Choose an area that you're interested in and learn how Deakin's extensive range of study options and experiences can help turn your dreams into reality.