Get work-ready
Take a real industry brief and bring it to life and graduate with a working portfolio that is ready to showcase your storytelling skills to potential employers. Throughout your degree you'll have access to industry experts and academics who are active in the field, and you'll also gain invaluable experience with opportunities to be part of the broadcast of programs for Fox Sports. Master the art of storytelling and be ready to produce and direct in the entertainment industry with a degree in film, television and animation from Deakin.
Undergraduate
Undergraduate (your first degree)
An undergraduate degree is generally completed between two to four years, depending on the pattern of study and any recognition of prior learning you may have. Associate degrees, bachelor and bachelor with honours are all undergraduate degrees.
Postgraduate
Postgraduate (further study)
A postgraduate qualification can be undertaken by students who have already completed an undergraduate degree or possess significant, demonstrable work experience. Postgraduate courses include graduate certificates, graduate diplomas, master's and PhDs, as well as specialist programs for industry professionals.
Research
Higher Degrees by Research (supervised research)
Research degrees are research based master's or PhD programs that focus on a single area of expertise. They provide students the opportunity to carry out highly specialised research under expert supervision.
Career opportunities
Deakin film, television and animation graduates find employment in fictional and factual production for cinema and television. Many are also involved in the corporate, educational and advertising sectors.
Careers include:
acting
animator
augmented reality
cinematography
directing
editing
freelancing
lighting design
motion design
motion capture performance
post-production
production
script writing
sound design
virtual reality.
In a creative sense I'm driven by a desire to convey mood and atmosphere, time and space, and the sharing of feeling and emotion through image. It's the beauty of creating something moving, living and breathing out of the raw ingredients of filmmaking and animation.'
Giles Campbell-Wright
Film and television graduate
Cutting edge equipment and facilities
Get inspired with the latest production equipment and facilities, including world-class studios and professional editing suites. You will hone your skills and build a portfolio of professional work in facilities including our:
grading and editing rooms
green screen studio
television broadcast studio.
Get a world class education at Deakin. Our media and communications discipline is ranked among the top 1% of universities worldwide – so you can be assured that what you learn is relevant to the industry and your future career.
Work experience opportunities
Work experience plays a critical role in developing your employability; students who undertake placements and internships are highly sought-after by employers. Students of film, television and animation have many work experience and networking opportunities prior to graduation.
The Marngrook Internship is offered annually, giving a number of Deakin students the opportunity to work on a full season of the Marngrook Footy Show. This grants hands-on experience in a long-running and well-regarded television show.
Animation student Andrew talks about his one-year paid internship at GM Holden.
We're here to help
If you're dreaming of an exciting and rewarding career in film, television and animation, we'll help get you there.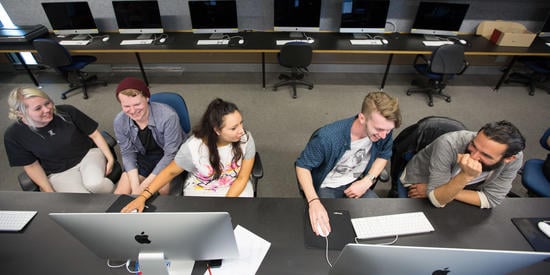 What does it take to create an animation career?
Lydia and Riley are animators, teachers and long-time collaborators. Their recipe for building a career in animation? Hone your talent.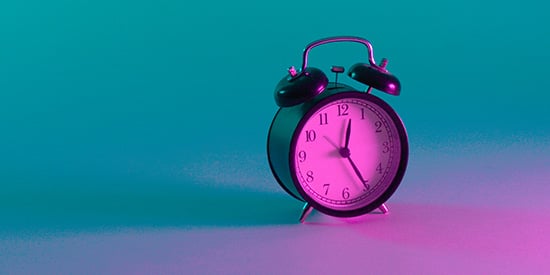 Three steps to find time for study, work and life
Set yourself up for success by following these three steps to manage your time.
Research with us
Got an interesting take on new or traditional media in film and television? Take your big idea further with a higher degree by research.
Recent Deakin research
Visual networking: keeping television on the box
Toija Cinque and David Marshall examined the future of television arguing that faster broadband and internet-enabled televisions to watch movies and shows when it suits the audience are the keys to television's survival.
Film and television at Deakin
Lecturer Liz Bauch talks about the film and television course.
Student film showcase
'Movement' by Emma Sullivan is a short meditation on movement and stillness in our daily lives.
Browse other disciplines within media, communication and creative arts
Choose an area that you're interested in and learn how Deakin's extensive range of study options and experiences can help turn your dreams into reality.
*QS World University Rankings by Subject 2020
Still haven't found what you are looking for?