Sheet Metal Forming Facility
The Sheet Metal Forming facility at IFM has a range of specialised equipment for the fabrication, testing and analysis of sheet metals.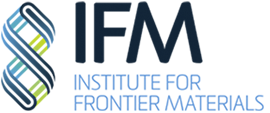 Our services
Roll Forming
Custom laboratory roll former
This is specifically designed to investigate the effect of process and material parameters on part quality and final shape in the roll forming of AHSS and UHSS. A major focus is on the development of techniques for process monitoring and in-line process control of industrial roll forming processes.
Specifications
Station distance variable
All bottom shafts driven independently
Measurement of roll force and torque possible in each forming station
Controlled variation of rolling speed possible in between stations
Special roll stand designs for shape compensation
Available for downhill forming without changing the normal tooling
Touch screen and electrical power display
Industrial roll former
Donated by Backwell IXL Pty Ltd (Australia) in 2011, it's since been fitted with an extensive set of tooling for the roll forming of simple profile shapes. It's used to investigate the behaviour and forming limits of new high-performance sheet materials in roll forming, and to produce longitudinal parts for crash analysis.
Specifications
Station distance fixed and all shafts driven
Tooling allows the variation of the forming method (constant length vs. constant radius forming) and the forming of various profile radii and shapes
Mini roll former
Specially designed for the high precision forming of longitudinal sections and the heat assisted roll forming of hard to form metals. Currently used for the heat assisted roll forming of magnesium sheet to structural sections.
Specifications
Station distance is variable and all shafts are driven (speed is variable)
Special Tooling allows the variation of the forming method (constant length vs. constant radius forming) and the forming of various profile radii and shapes
Induction heating unit allows roll forming under heat assistance
The equipment is portable
Materials Characterisation
Sheet formability testing facility
The Erichsen sheet metal tester is fitted with an AutoGrid Vario strain measurement system. This allows the investigation of the material behaviour and forming limits of sheet metals in sheet forming processes, such as deep drawing and stretch forming. It's heavily used in the investigation of the forming limits of AHSS and UHSS, and of newly developed sheet metal alloys.
Specifications
200kN max blankholder force, 400kN max punch force.
Standard test methods: Swift cup test ø50mm (heated and unheated), square cup test, Erichsen cupping test No.5, 27, 40, FLC - Test ø50 (heated and Unheated), 60, 100mm)
Special test methods: channel drawing test (heated and unheated)
Mechanical testing facilities
The Mechanical testing facilities include two 30kN and one 100kN Instron tensile testers, all fitted with optical extensometers. These are used by the group to develop material input data for Finite Element Analysis (FEA).
Specifications
Standard test methods: tensile and compression tests (heated and unheated)
Special test methods: three- and four-point bend test, V-bend test, pure bending test
Pure bend test - 1st generation
This test was specifically designed at Deakin University for the characterisation of roll forming materials, and to determine material parameters that are important in the roll forming process design. In combination with inverse analysis, this produces tensile material input for FEA. Further applications include the analysis of the Bauschinger effect and the development of kinematic hardening models.
Specifications
Reinforced bending arms to allow the testing of steel strip up to a thickness of 6mm and a maximum yield strength of 1200MPa
Special curvature gauge for the measurement of the bend radius
Bending - reverse bending possible
Bench tester
The simple, compact design of the bench tester, as well as the simple test sample shape (rectangular strips), enables its use in an industrial environment on a day-by-day basis. It also affords the very rapid collection of material parameters relevant to the roll forming process. It's used heavily in industrial studies for troubleshooting and material analysis.
Specifications
Limited to a material thickness of 0.4-2mm
Currently operated manually
Automated data storage and test data evaluation
GOM Aramis
The GOM Aramis is a non-contact and material independent strain measuring system. It can be used to measure the strain of any deformation process in which the surface is visible. This enables the investigation of localised deformation and post-uniform strain.
Specifications
Random spry pattern can be used for deformation measurement
3D surface coordinates, 3D displacements and velocities
Surface strain values (major and minor strain, thickness reduction)
Strain rates
Post uniform strain
Sheet Metal Stamping
Stamping wear test facility
The stamping wear test facility accurately replicates industrial sheet metal stamping processes in a controlled laboratory environment. This unique semi-industrial equipment – which has only one other equivalent in the world – can provide accurate wear behaviour and tool life performance for a virtually limitless number of combinations of sheet metal, tool material, surface treatment, coatings and lubricants. In combination with numerical analysis, the wear data can also be used to inform and develop wear models and predictions tools.
Specifications
Single-action mechanical press, 33 strokes per minute, 125T max. tonnage
Automatic sheet/coil feeding system, automatic sheet lubrication system
Adjustable blank holder force via gas springs (max. 40kN)
Removable die corner inserts and a variable height punch allowing a variety of channel-shaped components to be stamped
Sheet materials: 1mm to 2.2mm thickness, mild-steel to ultra-high-strength steel, aluminium
The AutoGrid® Compact system
The AutoGrid® Compact systems allows fast, accurate and portable investigation of stamped components in the laboratory and in the press shop. This hand-held system can be used to measure surface strain and geometry of formed components, providing a valuable tool for diagnosing formability and spring-back issues, assuring component quality, and for the correlation of numerical stamping simulations.
Specifications
Four high-resolution CCD cameras, 5.7 million pixels per snapshot
Use of 2mm square grid (can be etched, painted, etc.)
Analysis of up to 0.5 x 0.4m area per shot with fast stitching for analysis of larger whole components
3D laser scanner EXAscan
The EXAscan laser scanner allows the scanning and measurement of formed components in a laboratory environment and at the shop floor. The system is majorly used for the measurement of roll formed components to investigate shape and forming defects.
Specifications
Geomagic Qualify software for the easy evaluation of the scanned model and the comparison with CAD model data.
Up to 40µm accuracy
25,000 measures per second
Finite Element Analysis
Computer Aided Design (CAD) Laboratory
Our Advanced CAD lab is a dedicated computer lab for engineering analysis and computer aided drawing applications. It combines CAD and CAE software packages to solve complex material and mechanical problems. Deakin staff and students (and their visitors) can book the high-end machines for up to two weeks for use on their analyses.
Occasionally technical tutorials of the latest advanced in software of various codes are run. Contact the computational modelling research leader for more details.
For very large computational problems, we also have allocated time on VPAC supercomputing facilities and have access to Computational Software Development expertise at VPAC.
Software includes
Abaqus
Ansys
AutoForm
Digimat
Copra
Fluent, Gambit
Forge
HEEDS - optimisation
Hyperworks
LSDyna
Matlab
MSC-Marc
SFE Concept
Solidworks
Thermocalc
---
Contact us
Senior Research Fellow
Dr Matthias Weiss
+61 3 5227 3368
Email Dr Weiss