Deakin iTunes U channel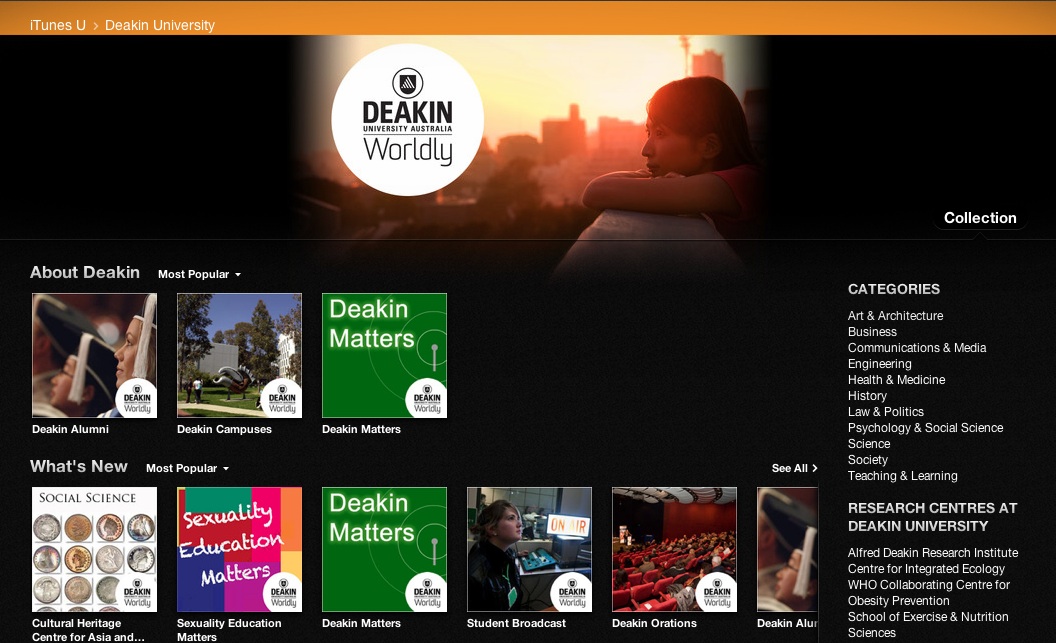 Deakin launched its iTunes U channel at the end of 2010 to provide a new window into the University's research and teaching and learning activities.
Deakin's iTunes U presence adds a new element of flexibility in delivering a range of materials to students, staff and the wider Deakin community.
Content on the Deakin channel currently features:
Research activities
Teaching and learning initiatives
Highlights of student work
Training guides
Videos of public lectures.
If you are a Deakin staff member and you do not have iTunes software on your computer you can download and install it through the Phoenix - Software Catalogue.
If you are not a Deakin staff member and you do not have iTunes you can download iTunes here. Contact the Deakin iTunes U team
Page custodian: Deakin Learning Futures Last updated: