A law degree that can take you anywhere in the world
We believe some of the greatest legal lessons happen outside of the classroom. Deakin's practical learning opportunities and commercial law focus give our law students the skills to work anywhere in the world.
Vis Moot
Test your commercial law knowledge and skills through Vis Moot, the renowned global law mooting competition. Not only will you compete with law schools from around the world but the skills and recognition you'll gain will put you well ahead with employers.
We worked for an organisation that helped people over 18, many of them with disabilities. These people had no help available to them anywhere else.
James Sullivan
Bachelor of Law student
Find a scholarship
Learn more about the relevant scholarships available for Deakin Law School students.
Latest articles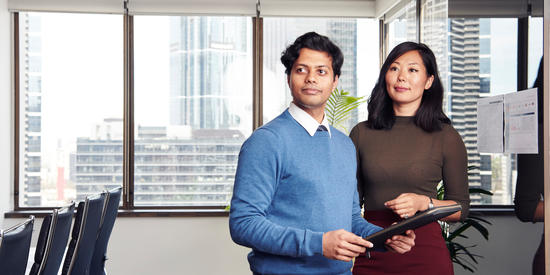 Deakin Law School graduates take on more than the law: what a law degree does for you
Considering what to study? You might be surprised to learn that a law degree can be the foundation to many successful careers, without actually practising law.