Price Reduction
In order to support you accessing affordable living and having the opportunity to thrive in our on campus community, we have significantly reduced our fees at the Geelong Waterfront campus. These price reductions are effective immediately and places Deakin as a more cost-effective and convenient accommodation option.
Accommodation details
Completed in May 2018, Brougham House offers 410 bedrooms in five to nine bedroom shared apartments across ten floors. Features include contemporary communal study spaces, large open plan recreation spaces and a large rooftop terrace with stunning views across the bay.
Additionally, Geelong's iconic T&G House has been beautifully refurbished to offer 33 modern studio apartments for postgraduate and mature-age students. In addition to the unique blend of historical charm and modern amenities, T&G house also offers communal study rooms, kitchen, dining and lounge area, bike storage and a rooftop terrace with stunning views across Geelong.
Accommodation options
Living on-campus at Deakin is a cost-effective and convenient accommodation option and in order to support more students in having the opportunity to live on campus and thrive, we have significantly reduced our fees at Brougham House and frozen fees elsewhere effective July 1 2020.

At our Waterfront Campus you have the following accommodation options:
| Room type | Weekly fee |
| --- | --- |
| Shared Apartments | $259 |
| T&G single studios | $264 |
| T&G large studios | $276 |
| T&G corner studios | $288 |
Whichever option you choose, you'll have your own furnished, private bedroom and free internet access. Accessible housing and preferences for no-noise or single-gender units are available. Residents can also request adjustments if required. We are currently accepting bookings for the following periods.
Trimester 2 2020 (8 July 2020–16 November 2020)
Trimester 2 and 3 2020 (8 July 2020–12 February 2021)
Trimester 3 2020 (2 November 2020–12 February 2021)
Trimester 1 and 2 2021 (14 February 2021–15 November 2021)
Trimester 1 and 2 2021 (14 February 2021–11 February 2022)
Medical Trimester 1 and 2 2021 (22 January 2021–29 November 2021)
Make an enquiry
Get in touch for more information about availability and rates.
Phone: +61 3 5227 8631
Email: wfadmin@deakin.edu.au
Accommodation webinar series
Access our latest webinar series, on demand, and get all your questions answered about moving closer to uni to study. Learn about the different types of accommodation available, our on campus team DeakinRes, and how we'll ensure you stay connected and supported throughout your time at Deakin.
Campus tour
Take a walk around the Deakin Waterfront campus with resi students, Anna, Warda, & Ed.
Room types
Multi-bedroom shared apartments
Our shared apartments range in size from six to nine bedrooms and offer residents the opportunity to live with residents from a variety of cultures and backgrounds. You'll have your own private bedroom and share bathrooms, a fully-equipped, large, open-planned kitchen, lounge and dining area with your housemates. Shared laundries are also available, free of charge.
| Lease length | Weekly fee |
| --- | --- |
| Various (see room fees for available lease lengths) | Includes rent, utilities and programs. |
Additional details
Availability
Available to international or domestic Deakin University, DUELI or Deakin College students.
Key features
Private bedrooms
Communal kitchen
Communal living/dining room
Communal bathrooms
Single gender or mixed gender
Most shared apartments will be mixed gender. Single-gender requests must be sent in writing and will be subject to availability and management's approval.
Other inclusions
24-hour staff support, a general weekly clean of communal and wet areas, access to all recreational facilities and a comprehensive program of activities.
What's in the bedrooms?
Bed, mattress, mattress protector, bookshelves, study desk and chair, data point, built-in-wardrobe, ceiling fan and wall heater.
What's in the communal areas?
Residents have access to a communal kitchen, dining and lounge area within their apartment. Brougham House residents also have access to study rooms, a large recreation room with kitchen, theatre room, library, lounge area, and rooftop terrace. An array of games are available for hire from reception, free of charge.
Where do I do my washing?
There is a communal laundry with washing machines, dryers and ironing stations; all free to use (laundry supplies not included).
Do I need cleaning equipment?
Vacuum cleaner, mop and bucket are available at Reception.
Shared spaces, shared lifestyle
Living on campus at Geelong Waterfront means you'll have lots of places to study, enjoy a break, or catch-up with friends. Some of the shared spaces include:
large recreation rooms with a fully equipped kitchen, seating area, pool tables and table tennis
movie room
study rooms
outdoor BBQ area on a rooftop terrace overlooking the bay
outdoor atrium
multipurpose recreational room.
T&G House
We also offer 33 studio apartments for postgraduate and mature-age students (aged 23 and above) in Geelong's iconic T&G House in Moorabool Street. All applicants must further meet eligibility criteria for the National Rental Affordability Scheme. This historic building has been architecturally refurbished with beautiful finishings. Single, large and corner studio apartments are available with fully equipped kitchenettes and ensuites. Key features: Study area, built-in wardrobe, ceiling fan, heating and TV. In addition there's a rooftop BBQ terrace, communal study rooms, lounge and dining room. Laundry facilities and bike storage are provided.
Application note: T&G House will only appear as an option in the application portal for applicants who meet all eligibility criteria.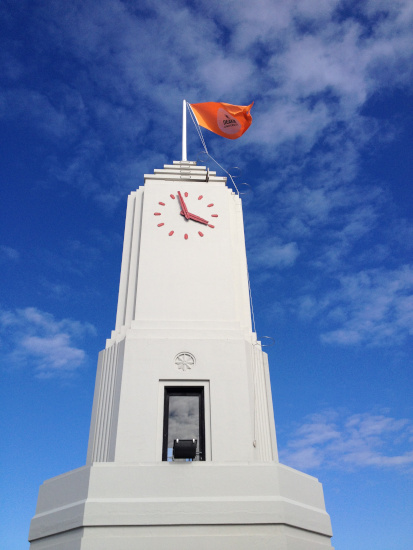 Interested in another campus?
Check out the accommodation options at our other campuses and apply today. Choosing to live on campus at Deakin may prove to be the best decision you'll ever make!
Ready to apply?
Applying for on-campus accommodation at Deakin is easy. Our step-by-step guide will help you through the process and give you the best chance of snagging a spot.