Easing the stress of diabetes
Research news
14 November 2017
A new study by Deakin researchers aims to help health professionals better support people with diabetes distress.
One of the most common emotional health problems affecting people with diabetes, diabetes distress involves the concerns, frustrations and fears arising specifically from living with and managing diabetes.
Australian and international studies have revealed that, at any one time, up to 30 per cent of people with diabetes report severe diabetes distress, which is associated with sub-optimal diabetes self-care, such as less frequent monitoring of blood glucose levels, reduced physical activity and unhealthy eating, and impaired quality of life.
The discovery that diabetes distress is a key contributor, independent of depression, to poor health outcomes has triggered increased research attention nationally and internationally.
However, despite its impact on people with diabetes, and guidelines that suggest diabetes distress should be monitored and addressed in clinical practice, research shows it's often undetected and untreated by health professionals.
"In a recent large-scale, multi-country study, approximately two-thirds of diabetes health professionals reported an unmet need for training in the emotional and psychological aspects of diabetes," said Dr Adriana Ventura from Deakin University's School of Psychology and the Australian Centre for Behavioural Research in Diabetes (ACBRD).
"Evidence-based and clinically informed resources are urgently needed to support health professionals to provide high-quality psychosocial care to people living with diabetes and fill the gap in Australian diabetes clinical practice."
Dr Ventura and her team from Deakin and the ACBRD were today awarded a $60,000 grant from the Australian Diabetes Educator's Association (ADEA) Diabetes Research Foundation Council to trial a first-of-its-kind online diabetes distress training module for health professionals.
The ACBRD was established in 2010 as a collaboration between Deakin and Diabetes Victoria and has since become a nationally and internationally recognised research Centre.
Dr Ventura said the research team, which includes Deakin and ACBRD colleagues Dr Christel Hendrieckx, Professor Jane Speight, Ms Jennifer Halliday and Ms Virginia Hagger, hoped to deliver a "practical and evidence-based" training module to support health professionals in identifying and addressing diabetes distress in adults with type 1 or type 2 diabetes.
"Health professionals report a lack of confidence, skills and resources to address diabetes distress and other emotional health problems in their clinical practice," Dr Ventura said.
"However, there are currently no online training programs in place across the world specifically to assist health professionals to communicate about and address diabetes distress, despite the evidence that such a program is needed.
"Delivering training online recognises that health professionals, who are required to continue their professional development as part of their professional registration requirements, have limited time to attend workshops or courses. Online training allows them to meet professional development requirements at a time that suits them."
The online module is based on the National Diabetes Services Scheme's (NDSS) "Diabetes and Emotional Health" handbook, which raises awareness about identifying, communicating about, and addressing diabetes distress and other emotional health problems among adults with type 1 or 2 diabetes.
Development of the handbook was led by Dr Hendrieckx and Professor Speight and more than 700 copies have been downloaded by health professionals since its release in 2016. Dr Ventura said a preliminary evaluation study on the use of the handbook had found health professionals considered it relevant and useful for their work, and most thought it would be useful to have additional, practical training as well.
"The handbook is a high-quality resource for a broad range of health professionals supporting people with diabetes," Dr Ventura said.
"Our proposed online training module will take this resource to the next level, allowing health professionals to tailor the program to their own needs and build their skills and confidence in identifying and helping people who are experiencing diabetes distress."
For all media enquiries please contact Deakin's media team.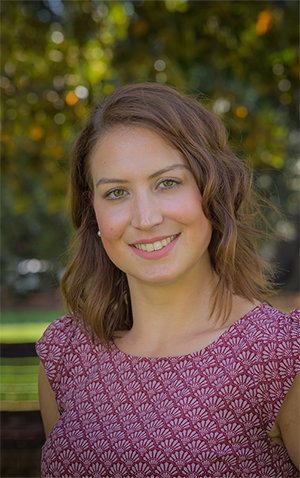 Key Fact
Dr Adriana Ventura and her team from Deakin and the ACBRD were today awarded a $60,000 grant from ADEA Diabetes Research Foundation Council to trial a first-of-its-kind online diabetes distress training module for health professionals.
---