Leadership key to disaster response
Research news
24 March 2017
A Fulbright scholarship will allow a Deakin professor to expand his work in building the leadership capacity of those at the frontline of humanitarian disasters.
Professor Matthew Clarke, Head of Deakin University's School of Humanities and Social Sciences, was recently awarded the 2017-18 Fulbright Professional Scholarship in Non-Profit Leadership.

Jointly funded by the Origin Foundation and the Australian Scholarship Foundation, the Fulbright Scholarship will allow Prof Clarke to travel to the United States to build connections with its aid sector.

He also hopes to expand the outreach of the Centre for Humanitarian Leadership (CHL), a partnership between Deakin and Save the Children Australia.
The Centre aims to raise the level of humanitarian engagement in policy development and debate and conduct research into humanitarian leadership.

"CHL was established three years ago to change the way the world responds to humanitarian crises by developing the leadership capacity of aid workers who are the frontline responders when disasters strike," said Prof Clarke, who is a member of the Centre's executive committee.

"Through the Centre we have trained nearly 400 aid workers how to better respond to disasters in their own countries and around the world, with a focus on the Asia/Pacific region."

Prof Clarke said developing the leadership capacity of aid workers was key to the effective handling of disasters.

"Disasters by definition are chaotic and traumatic, and leadership helps bring order and calm to otherwise fraught circumstances.

"Good leadership saves lives and brings stability in times of upheaval."

He explained that the practical and academic training aid workers received at the CHL helped them become more aware of their personal leadership styles while developing the skills required to lead others in the incredibly challenging and complex situations faced by humanitarian workers.

Prof Clarke will travel to the United States in November, where he will be based with Save the Children USA and spend time at universities undertaking similar work to the CHL.

"Being based with Save the Children USA will allow me to understand their training needs and experiences of responding to disasters in that region.

"I'm also hoping to raise awareness of the training programs of the CHL and investigate how they could be expanded or developed with a different focus for different regions," he said.

"By expanding the outreach of the CHL, more aid workers will be exposed to our Humanitarian Leadership Program.

"This exposure will enhance their skills in responding more effectively to the more than 400 disasters that affect 120 million people each year."
For all media enquiries please contact Deakin's media team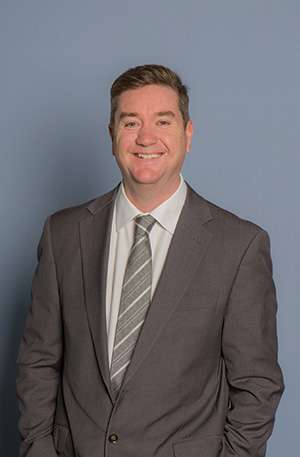 Key Fact
Professor Matthew Clarke, Head of Deakin's School of Humanities and Social Sciences
---