Deakin researchers respond to COVID-19
Research news
01 July 2020
Deakin University experts have initiated a range of COVID-19 research projects across the University, in partnership with industry and other institutions in response to the pandemic.
The projects cover a diverse range of issues, from exploring the impact of COVID-19 on the mental health of healthcare workers to building more resilient supply chains. Find out more here.
"Our researchers across the University are working together and with our partners to generate new knowledge about COVID-19 and how we can best respond to the pandemic's impact on all our communities," said Deputy Vice-Chancellor Research and Alfred Deakin Professor Julie Owens.
"Our research community has responded rapidly and creatively to the COVID-19 pandemic, developing a broad range of new projects, taking existing projects in new COVID-related directions.
"They are also contributing important evidence-based advice and commentary to policy development and public debate around COVID-19."
Deakin recently launched a new portal to provide an overview of its COVID-19 related research and resources and to encourage collaboration between researchers as we all seek to navigate life during and post the pandemic.
The projects include:
Evaluating the transition to telehealth models of Barwon Health's mental health services
Developing a paper strip readout technology for COVID testing and result interpretation that doesn't require sophisticated reagents and costly infrastructure
Envisioning the post-COVID future of urban logistics
Developing online programs to help businesses get safely back to work
"This portal demonstrates the breadth of COVID-related activity across Deakin and it's our hope that it can serve as a catalyst to promote further collaboration within and beyond the University," Professor Owens said.
"I'd like to thank all our researchers and our many partners who have continued to show great agility in ensuring what we do can have an enduring impact on the current and future challenges facing our communities."
For more information, visit Our research response to COVID-19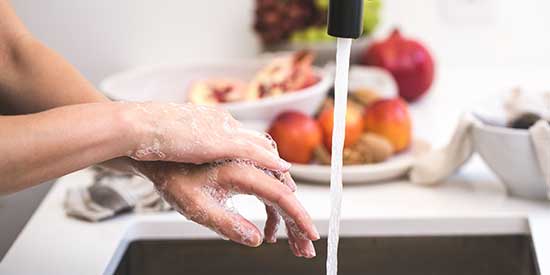 Key Fact
Deakin University experts have initiated a range of COVID-19 research projects across the University.
---