Get the info you need, on demand
Find out everything you need to know about the change of preference process from our experts, so you can give yourself the best chance of studying a course you love at Deakin. Deciding on your next step isn't always easy, which is why we've put together this on-demand webinar to give you the information you need to get to your dream course.
You'll also hear from a current student about their Deakin experience. Discover what you can look forward to in 2022, including on-campus study, flexible study options and the life-changing experiences and opportunities waiting for you.
Understanding change of preference
We'll help you navigate the VTAC process and understand the different pathways and study options available to you. Find out from our Deakin experts how you can take control of your future.
Chat to our experts
Have a question for our team? Our experts are on hand to help you make the best decision for you and your future. Chat to us online, on the phone, or in person at our campuses in December, where you can get a taste of life on campus in 2022.
Preparing for change of preference
Find out all you need to know about the change of preference period from our experts. Play this webinar on-demand – anywhere, anytime.
Download a course guide
Before, after or during the webinar, you might like to browse our course guides, including brochures for all of our study areas – so you can get more familiar with all the different courses we have on offer.
Calculate your VCE study score
Get an accurate prediction of your raw and scaled study scores by using our VCE Study Score Calculator.
Calculate your ATAR
Alternatively, you can calculate your ATAR based on your estimated raw scores, giving you a better idea of the courses available in your range.
Will I be studying on campus?
The interactive experiences you're looking forward to in 2022, like learning in world-class facilities, club activities and meeting new friends, will take place on campus. Digital learning opportunities will complement, not replace, on-campus teaching, adding value to your degree by providing flexibility and training you in the digital literacy skills that are crucial to the future of work.
Latest articles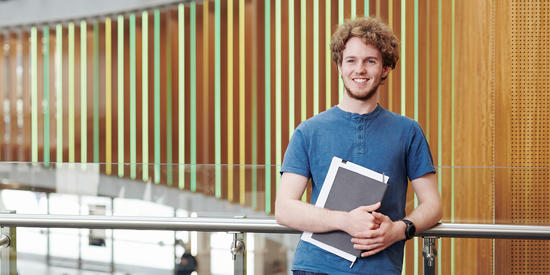 Changing your uni preferences? Here's what you need to know
Arm yourself with the right information to refine your list of preferred courses.