Business
Business students can participate in a variety of WIL opportunities. These include faculty-led study tours and team based consultancy projects, as well as university or self-sourced internships.
Each unit below includes a range of different programs which you can apply for. If you are successful for a particular program, the WIL team will assist with your unit enrolment.
Many programs require you to apply the trimester before as you can't self-enrol, so be sure to plan your WIL experience well in advance. Places are limited, so don't leave it to your final trimester to apply.
Click on the unit codes to find out more.
Take the opportunity to engage with diverse communities and cultures locally and abroad. Business for Social Impact develops your capacity to contribute ethically and responsibly in the socially, culturally and linguistically diverse world. Project clients are from a range of not-for-profit and community based organisations.
Social Impact programs include:
DeakinTALENT's FreelancingHUB
Social Impact Projects
Regional Study Tour - Deakin Warrnambool
---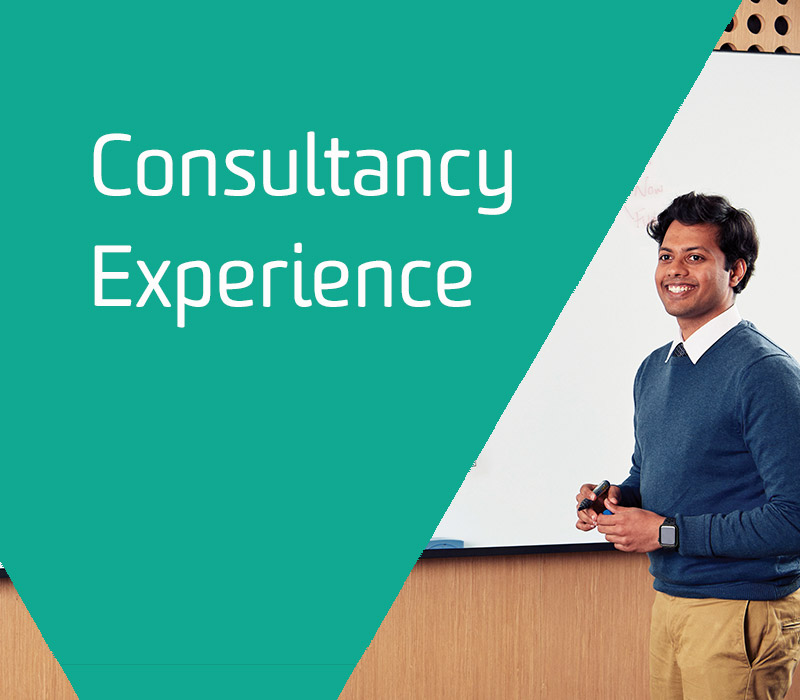 Consultancy Experience provides students with the opportunity to develop their abilities to act as a consultant in order to solve real-world business problems for real clients. These are normally team based programs run online or in person during the trimester.
Consultancy programs include:
Australian Business Consultancy (ABC) Program
Business Development Clinic (BDC)
BDC+ professional program (evening)
---
Entrepreneurship experience provides students with an authentic learning experience within the entrepreneurial space. Students are supported as they explore and develop ideas for a business venture. Programs can be individual or team based, which run during the trimester.
Entrepreneurship programs include:
Developing Entrepreneurial Mindset (DEM)
SPARK Ideation Program
---
Internship provides students with the opportunity to develop their professional experience in a workplace. Students will learn how to interact productively with others, network with future organisations and sample different career paths. Business internships are usually between 80-160 hours and can be undertaken flexibly throughout the year.
How to participate in this unit:
Deakin sourced internships
Self-sourced internships
International internship programs
---
Work as a consultant with an international business. Students develop skills in liaising with international clients to identify, understand and attempt to resolve real-world business problems. Programs range between 2-6 weeks and can run during trimester or intensively during mid-trimester breaks..
International WIL programs include:
International WIL Programs - Japan, Vietnam, England
Virtual Global WIL
---
Last updated: Page custodian: Faculty of Business & Law