FreelancingHub
What is the DeakinTALENT FreelancingHUB?
FreelancingHub is an exciting and innovative work-integrated learning initiative designed to develop work-ready graduates. Working in cross-disciplinary, cross-cultural teams you will work together to develop solutions for a not-for-profit or community organisation. Each project team is assigned an experienced industry mentor/project manager.
You'll have the opportunity to explore working-for-self as a professional freelancer within a co-working space while developing key employability skills such as communication, collaboration, creativity and critical thinking.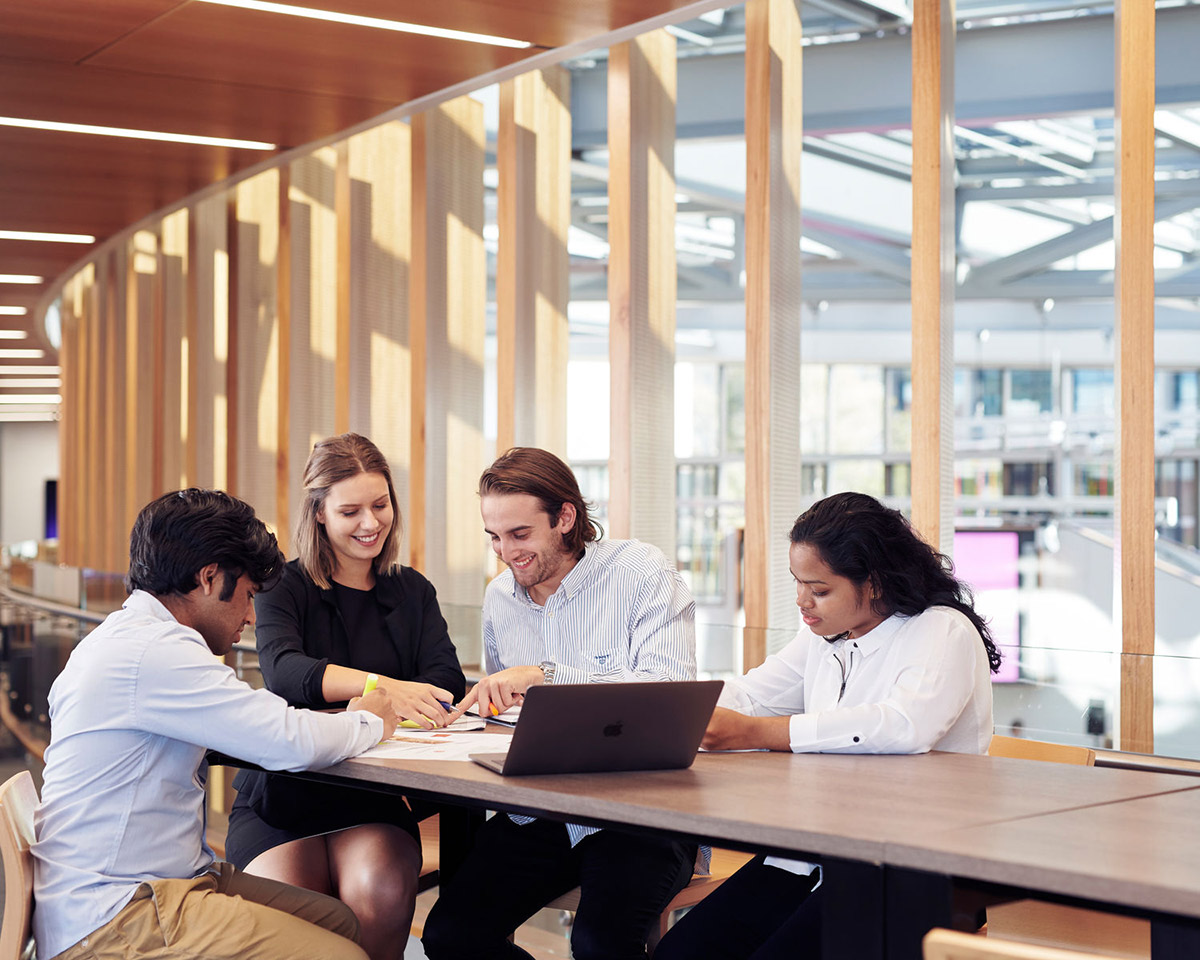 A FreelancingHUB internship will assist students to build skills in professional communication, team and client collaboration, project planning and scoping, report-writing, research, stakeholder engagement, delivering presentations and much, much more. Students will experience 'life as a consultant' and draw on their discipline-specific knowledge throughout the project. There are also regular professional development sessions available to develop skills, employability and explore career opportunities for students.
Due to COVID-19, the FreelancingHUB is currently operating in a remote capacity utilising various platforms such as MS Teams and Zoom. Interns will collaborate with their project team from 9am-5pm at least one day per week over the trimester and will have regular interactions with their client throughout the project.
For more information visit the DeakinTALENT FreelancingHUB home page.
Testimonials
"Meeting other students and people that work out in the industry. It was really interesting to listen to the experiences of the project managers and to receive tips from them, not to mention working for a real client and producing a real product!"
Caroline (Bachelor of Health Science)
"TheFreelancingHUB helped me realise what I want to pursue going forward: social entrepreneurship. This is something I would have never figured out on my own, so I do feel eternally grateful to the HUB. Moreover, I started the internship feeling highly insecure about my capabilities as an intern. This internship gave me a newfound confidence I plan to take forward into every other avenue of my life in the future."
Ansh – Bachelor of Communication (Digital Media)
"The HUB experience has taught us the importance of developing skills like client collaboration, stakeholder engagement, teamwork and communication for our future careers. Our experience demonstrated the importance of growing as a team in an environment where one can learn from themselves and each other."
Vattey – (Bachelor of Commerce)
Who can apply?
This program is available for credit to undergraduate and postgraduate students across all facilities and campuses, who are eligible to use a WIL unit towards their degree.
Program enrolment
Successful students are eligible to undertake this for 1 credit point and are required to enrol in:
It is your responsibility to ensure that taking a WIL unit contributes towards your course requirements, and will not prevent you from meeting your course rules. Please speak with a Student Adviser if you are unsure; you can contact them on buslaw@deakin.edu.au or (03) 9244 6555.
How to apply?
Submit an application via Unihub.
Key dates
T1, 2021 Dates – 5 March (Induction Day) – 31 May (Final Presentations) – interns attend 1 day per week.
T2, 2021 Dates – 9 July (Induction Day) – 4 October (Final Presentations) – interns attend 1 day per week
Last updated: Page custodian: Faculty of Business & Law