Dietetics in food industry
Impact our Food Supply through a role in the Food Industry and take the opportunity to work in different business functions like Marketing and Sales.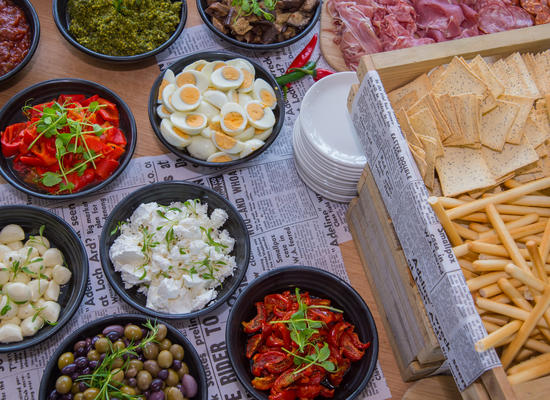 Today's increasingly complex food system has created a need for professionally qualified Dietitians.
Graduates may find employment within food companies as well as within consulting laboratories, government organisations and regulatory bodies.
A Food Industry Dietitian may often work with Marketing and R & D teams on product development (including nutrition insights, on pack claims and training) and with the Sales team on execution of new product lines. Food Industry Dietitians have the opportunity to help improve the health of populations by changing the available food supply. They play a key role within the organisation as they have the ability to provide education and insight based on their knowledge and skills in the area of Nutrition
There are a range of diverse roles for Dietitians within the food industry. The roles can vary depending on the specific position, department, type of business and the size of the company. Dietitians in Food Industry can find themselves part of the Marketing, R&D team or Sales team. There are varied opportunities depending on the organisational structure.
Nutritionist
Food Scientist
Laboratory Scientist
Marketing Officer
Sensory Evaluation Scientist
Food Technologist
Product Development Technologist
Quality and Nutrition Coordinator
Brand Manager
Account Manager / Business Manager
Graduates have established successful careers in fields requiring knowledge of:
food analysis
product development
food regulatory issues (food law)
food safety and quality systems
food manufacture
nutrition research
nutrition-related marketing and public relations
consumer and health professional education
sales and customer service
marketing
To give yourself the best opportunity to be job ready at the end of your degree, we recommend that you:
Volunteer with a Food Industry Dietitian as this will give you an opportunity to be exposed to dietetics in the food industry
Find a mentor in the area you want to work in
Join and become involved in the DAA - students are able to join for free
When searching for a paid job, be strategic and look for one in your area of interest or one that will give you skills to stand out in your area of interest
Master of Dietetics (required)
You can become an Accredited Practising Dietitian with the Dietitians Association of Australia (DAA) once you have graduated and complete the provisional APD year.
Shelly Dillon (PDF, 22.1KB) graduated from Deakin in 2004 as an Accredited Practising Dietitian with a Food Science Major.
Graduate profile video (2-3 minutes)
Last updated: Page custodian: Faculty of Health