Nutritionist
Do you want to help make positive nutritional changes to the food supply?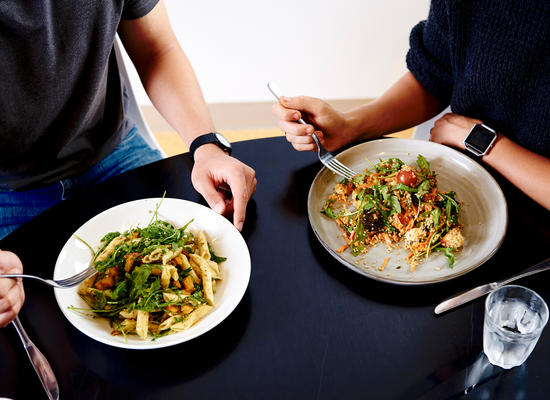 Nutritionists work within food industry and provide advice to help develop healthier food products based on current nutritional evidence. Nutritionists also play a number of other important roles within the food industry such as nutritional communications and marketing, where they help promote the health and nutritional benefits of products. Other areas where nutritionists play an roles in food industry is in the area of regulatory compliance to make sure that labels and claims on food product packaging and in advertising is correct and based on sound nutrition based evidence. Nutritionists within companies need to pick up on current market trends in relation to health and nutrition and to help guide their business on which trends are supported by evidence.
Nutritionists within a large food company will normally be involved in a broad range of projects across the company and will work with product development specialists, regulatory and quality specialists, marketing and legal departments. They contribute advice to the business on product formulations to enhance nutrition properties of the foods and to ensure labelling and all advertising is compliant with State, Federal and potentially International regulations. In some companies nutritionist may contribute to Government and other submissions on behalf of their companies to ensure that changes to regulations and other requirements consider industrial viewpoints.
Nutritionist within small to medium food companies may sometimes have boarder roles and responsibilities beyond nutrition and they may potentially undertake a regulatory and some aspects of the quality assurance function within the business.
Quality and Nutrition Coordinator
Food industry nutritionists have skills in evaluating and appraising nutritional evidence, regulatory compliance matters, food labelling, public speaking and writing in a range of styles for different stakeholders.
Skills you should aim to develop include:
Teamwork, partnership & collaboration skills
Communication (e.g. advanced writing skills; public speaking; people skills, relationship building)
Project management skills (e.g. organisation, time management, problem solving, budgeting)
Influencing, making balance commercial based decisions, negotiating and advocacy skills
To give yourself the best opportunity to be job ready at the end of your degree, we recommend that you:
Volunteer at food companies or Government agencies or Nutrition focussed professional organisation (like Nutrition Australia).
Attend Professional organisation events or seminars and try to grow your network of contacts within the industry.
When searching for a paid job, apply for jobs beyond those with nutrition in the title and look for roles that utilise your nutrition skills and also target organisations where you would like to work and try to get a start in a related role.
Student enrolled in the Bachelor of Nutrition Science
HSN302 Population Nutrition
HSN309 Food Policy and Regulation
HSN305 Assessing Food Intake and Activity
HSN315 Food Manufacturing and Process Innovation
HSN320 Trends in Product Development
Students enrolled in the Master of Human Nutrition
HSN706 Food Policy and Public Health
HSN708 Nutrition Promotion
HSN735 Essentials of Food Science
Last updated: Page custodian: Faculty of Health