Nutrition research and education
Do you aspire to become an expert in a field of nutrition?  Do you want to educate our future workforce and leaders?  A career in nutrition research and education may be for you.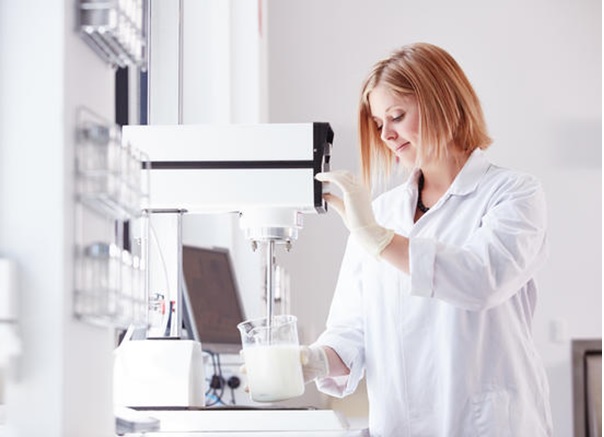 Following honours, masters or doctoral studies, research nutritionists discover innovative solutions to improve the health, wellbeing and nutritional status of people in the population, by advancements in the area of nutrition science.
Following doctoral studies, nutrition educators can work in tertiary institutions delivering both undergraduate and postgraduate teaching programs to influence, motivate and inspire students to learn. Nutrition educators in the tertiary sector also have the ability to develop nutrition curriculum that reflects an understanding of nutrition and health. With additional postgraduate teaching qualifications, there are opportunities to work in the secondary school setting.
Research careers in nutrition can be found in universities, research institutes, hospitals and the food industry.
Careers in nutrition education can be found in universities and secondary schools.
University tutor or demonstrator
Research Fellow, Senior Research Fellow
Postdoctoral Fellow, Postdoctoral Researcher
Associate Lecturer, Lecturer, Senior Lecturer
Associate Professor, Professor
Critical analysis skills are required to understand the nutrition scientific literature.
Problem solving skills are required to lead advancements in the science of nutrition.
Strong verbal communication skills. Your audience may be the scientific community or tertiary students.
You will need to have good teamwork skills if you are planning a career in nutrition research. Teamwork brings ideas together, leading to more creative thinking enabling the team to find solutions to problems.
Find a part time job where you might develop your research skills.
Seek volunteer opportunities in a research or education setting to get some experience.
When you meet new people tell them (confidently and succinctly) what you want to do when you graduate. You never know but they may have a contact that they can introduce you to now or sometime in the future.
The Master of Applied Learning and Teaching is a secondary teacher qualification which qualifies you to work in secondary schools and other youth settings such as the Victorian Certificate of Applied Learning and the Vocational Education and Training System.
Graduates wanting to further their qualifications can elect to do an honours degree. This can lead onto a Masters by Research or PhD.
In order to become an academic or work in a university, it is usual to complete a research degree such as a Masters by Research or PhD. Academics are usually engaged in either research-focused or teaching-focused roles.
Deakin Graduate: Jo Kennedy
Jo Kennedy is a Deakin Graduate that also completed post-graduate studies in Education. She now works as a Food technology teacher in a Victorian Secondary School.
Watch Jo Kennedy speak about her passion regarding food and teaching. [video 3:43 min]
Expert: Alfred Deakin Professor Kylie Ball
Professor Kylie Ball is a behavioural scientist with a PhD in psychology. Over the past 18 years, she has led a research program aimed at understanding and improving eating and physical activity behaviours and body weight, with a particular focus on high-risk groups such as people experiencing socioeconomic disadvantage.
Professor Ball has been awarded four nationally competitive research fellowships from the National Health and Medical Research Council (NHMRC) and National Heart Foundation. She has attracted over $20 million in funding to support her research. She has received numerous additional awards for her research, including the Australian Institute of Science and Policy Victorian Young Tall Poppy of the Year Award.
Professor Ball has published her research extensively, co-authoring more than 230 journal papers and one edited book. She is nationally and internationally recognised as one of the leading researchers in her field; for instance, in 2009 she was appointed as a Fellow of the International Society for Behavioural Nutrition and Physical Activity, the peak scientific body in her field, having previously served as its elected President. Her research on obesity prevention has been influential in shaping national policy and she has been invited to serve on numerous expert advisory groups for government and non-government agencies.
In addition to her own program of research, Professor Ball played a lead role in the establishment of Deakin's Institute for Physical Activity and Nutrition (IPAN), in which she currently oversees, and is very passionate about, the career development and mentorship of early and mid-career researchers.
View Professor Kylie Ball's research journey. [video 3:20 min]
Page custodian: Faculty of Health Last updated: