Media and marketing
Are you passionate about nutrition and health? Would you describe yourself as persuasive?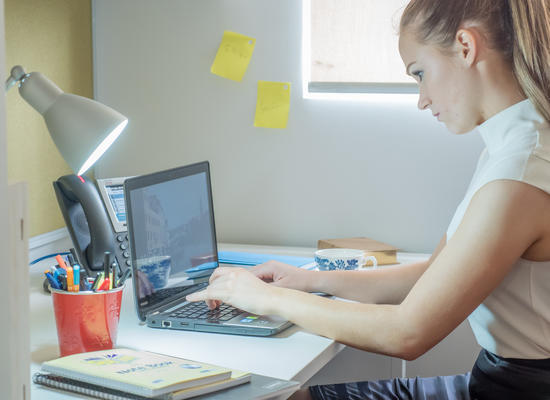 A Nutritionist who works in media is a nutrition communicator responsible for providing information based on scientific evidence for education and health promotion.
Tasks may include the following:
Media liaison, training and monitoring
Website and social media content and updates
Writing & editing, letters, media releases, submissions
Plan, research, implement media & advocacy campaigns
Write books, media releases in magazine and newspapers
Food commentator on radio or television
Project co-ordinator
A media-based Nutritionist may liaise with food producers, supermarkets and publishers to help these groups communicate better so consumers can understand nutrition and put into practice good eating habits. They may also deliver seminars, lectures and workshops to corporate groups, as well as the food industry, health professionals and general public.
Marketing can encompass a career as a consultant or within the food industry, government and public health sectors. A high profile Nutritionist or expert Nutritionist in a particular field of nutrition is often called upon for their opinion on food issues.
Nutrition writer / editor
Marketing officer (food industry, ideally with the marketing major within the Bachelor of Nutrition Science/Bachelor of Commerce combined degree).
Some Nutritionists choose to undertake additional courses in writing, media, communications, internet and marketing, so they have a better understanding of the setting and systems used in the marketing of food products and communicating nutrition information to the general public.
Specific skills that are key to these roles:
Strong written and verbal communication skills. Particularly being able to communicate scientific messages clearly to lay audiences.
Influencing, negotiating and advocacy skills
Keen to improve the lives of others through health and nutrition
Contribute to student nutrition blogs, or start your own
Look out for and accept opportunities to present and write for specific groups (e.g. volunteer roles)
Volunteer with an organisation that involves writing for the web or social media account, or running workshops, taking supermarket tours, etc
Find a mentor
If you are working while studying, find a part time or casual job that involves communicating to the public (even if not nutrition related, you can build these important transferable communication skills)
When you meet new people tell them (confidently and succinctly) what you want to do when you graduate. You never know but they may have a contact that they can introduce you to now or sometime in the future.
HSN210 Nutrition and Food Promotion
HSN308 Food, Nutrition and Society
Consider taking Journalism electives
Graduate profile: Caitlin Syrett
Caitlin Syrett is the Community Education Services Coordinator at Nutrition Australia Victoria Division, where she is responsible for media and communications, and nutrition messaging in many shapes and forms. She manages the national website and social media and also contributes to advocacy and strategy. Caitlin coordinated the redesign and launch of the new Healthy Eating Pyramid and the Try for 5 campaign.
She has 12 years of experience in the health and non-profit sectors, including working in general practice, corporate health, disability and nutrition. She holds a Bachelor of Arts in professional communication, a Graduate Certificate in Human Nutrition and is currently completing her Graduate Certificate of Health Promotion.
Since then she's been involved in public health nutrition, disability, media, advocacy, membership, fundraising, strategic planning, government programs, commercial enterprises, awareness campaigns, resource development. And Twitter. Lots and lots of Twitter.
Last updated: Page custodian: Faculty of Health